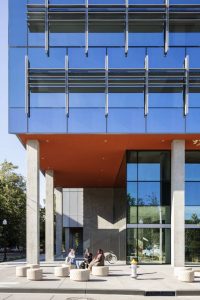 Water
Water is one of the four ingredients of concrete and its importance cannot be overlooked when making resilient, long-life cycle concrete. The quality of mixing water in fabricating concrete not only affects immediate behavioral differences such as workability, but also impacts the health of the concrete itself.7 As a general rule one can take the approach that if the water is fit for human consumption then it is also fit for concrete construction. Therefore, construction specifications will usually require potable water. Non-potable water can be used, but often carry impurities like dissolved salts, oil, and grease that can harm the concrete. Having discussions on water sourcing and water quality early on with constructor and supply teams is a simple way to increase the life-span of concrete. If non-potable water will be used, ensure appropriate testing is done to verify that harmful agents will not create legacy issues for concrete systems and shorten their life-spans.
Conclusion
Material science has neither found an alternative construction material to replace concrete nor is it likely in the near future. If the world is going to transition to a zero-carbon economy and mitigate the most severe impacts of climate change, concrete must be addressed by investigating greener methods of producing and building with concrete. This year the International Society for Construction Sciences (iSCS) will be hosting NCCS concrete symposium to explore new possibilities and frontiers of concrete research to make a direct impact on designing, specifying, and building more sustainable concrete.
Reducing the GWP of concrete is arguably the easiest, lowest cost, and most impactful way for a project to reduce its overall carbon impact. While most concrete today is not specified for lower GWP, this is rapidly changing as new technologies emerge in the market. Yet the strongest influence on the market will likely come down to economics. Older concrete technologies (steel rebar, silicates, cure and seals, etc.) are being replaced with new products that not only have a smaller carbon footprint, but are in many cases less expensive than traditional approaches. This has been especially true in recent years with traditional supply chains struggling to get product to market. At the same time, new supply chains are making these products available on job sites a la Amazon style delivery bypassing traditional distribution centers for admixture or simply because newer products, like reinforcement (being lighter weight) might cost less to transport. The immediate environmental benefits, coupled with time and economic factors are signaling to the market that lower GWP concrete systems are in demand.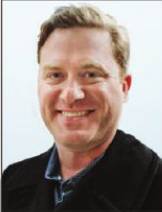 Chris Bennett, CSI, iSCS, CDT, is president of a North American concrete consultancy that provides owner and designer representation in the development of sustainable concrete solutions and risk reduction. Bennett is the current president of iSCS and president-elect of CSI's NEXT chapter. He can be reached at www.BennettBuild.us.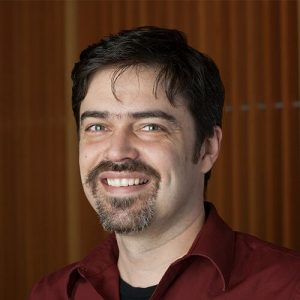 Chris Chatto is a sustainability savant who found his way to architecture after a decade of work in environmental activism. As a principal and one of ZGF's resident sustainable design experts, Chris favors simple, yet powerful tools to analyze data and understand how a project will impact and respond to the natural environment. He also knows that data alone doesn't create change. Chris appreciates that to be successful in sustainable design and ensure a meaningful impact, it's important to meet clients where they are and find strategies that align with their values and missions.