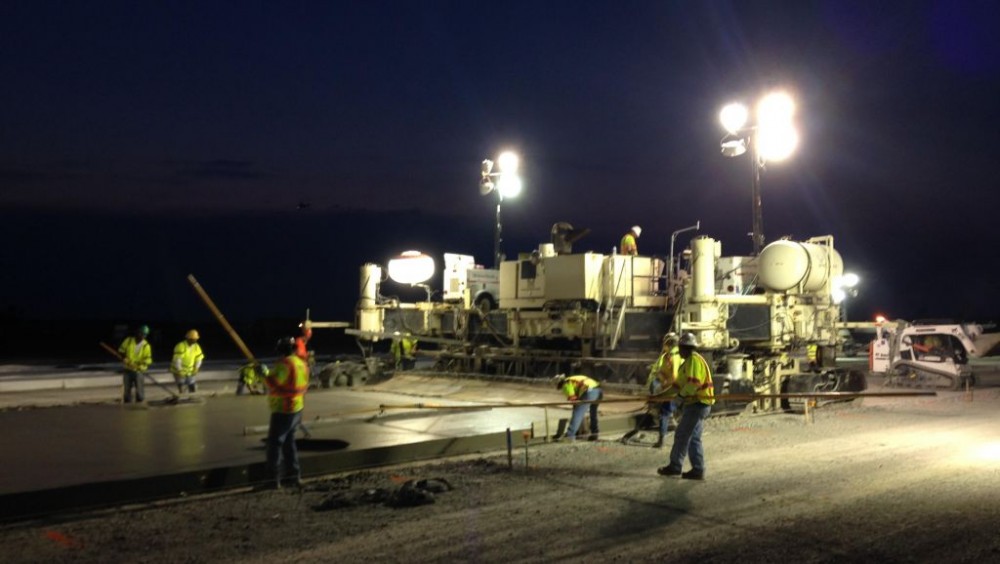 The American Concrete Pavement Association (ACPA) has named the recipients of its 25th annual awards program, recognizing high-quality workmanship in diverse North American projects completed in 2013.
Airports
For the "Reliever & General Aviation Airports" category, Gold went to the team behind the reconstruction of Gwinner Municipal Airport/Roger Melroe Field in North Dakota, including contractor Northern Improvement and Interstate Engineering. In the "Commercial & Military Airports" division, top prize was claimed by P454 Beaufort U.S. Marine Corps Air Station (MCAS) hangar apron addition in South Carolina. The project, owned by Naval Facilities Engineering Command?U.S. Navy Southeast, was completed by McCarthy Improvement Company and URS Group. Finally, "Concrete Pavement Restoration?Airport" was won by the City and County of Denver's Department of Aviation, along with Interstate Highway Construction Inc., for the annual airfield pavement rehabilitation at Denver International.
Roads
Under "Concrete Pavement Restoration?Roadway," ACPA rewarded a dowel bar retrofit in Box Edler County, Utah, performed by Multiple Concrete Enterprises for the state's Department of Transportation (DOT), Region 1. The nod in "Industrial Paving" went to the aforementioned McCarthy, along with the U.S. Army Corps of Engineers (USACE)?Savannah, for the 3rd Infantry Division (3ID) tank trail and tactical equipment maintenance facility at Ft. Benning, Georgia.
In the "Overlays" categories, US-75's concrete resurfacing near Sabetha, Kansas by Koss Construction Company won for highways, while the Carroll Street concrete overlay project (Macomb, Illinois) by Laverdiere Construction and Maurer-Stutz was cited for streets and roads.
"Municipal Streets & Roads" was claimed by Emery Sapp & Sons and GBA for the 79th Street reconstruction in Lenexa, Kansas for a project smaller than 25,080 m2 (30,000 sy), while the larger-sized project sub-category went to a Main Street project in Little Chute, Wisconsin, performed by Vinton Construction, Mead & Hunt, and McMahon Group.
Cedar Valley Corporation and the Iowa DOT took two prizes—"County Roads" for Woodbury County (Iowa)-D-51 Port Neal and "State Roads" for Highway 63 in Black Hawk County.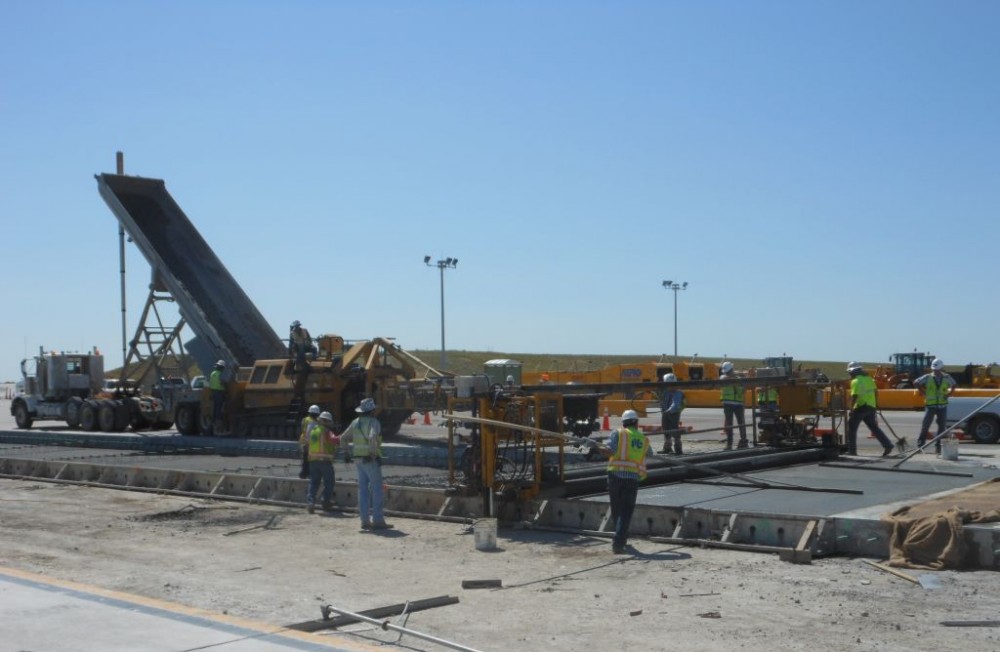 Other ACPA Gold-winners included:
"Urban Arterials & Collectors:" Flintlock Road overpass of I-35 in Liberty, Missouri (Ideker Inc. and HNTB Corp.);
"Roller-compacted Concrete?Industrial:" Norfolk Southern Railway Co.'s Charlotte, North Carolina, regional intermodal facility (A.G. Peltz Group, Patrick Engineering, and Milord Co.);
"Divided Highways?Rural:" I-70 reconstruction in Sherman County, Kansas (Koss Construction Company and Burns & McDonnell); and
"Divided Highways?Urban:" Western Wake Freeway in Wake County, North Carolina (Archer Western Contractors and Michael Baker).
For more information on the winners, visit www.acpa.org/Excellence14.