by Nayab Sultan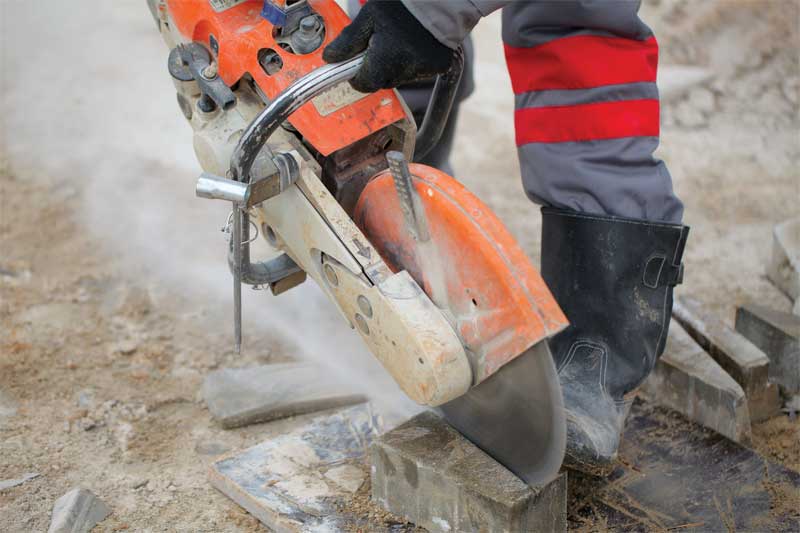 Conservative estimates from the World Health Organization (WHO) estimate 46,000 annual deaths from exposure to harmful levels of respirable crystalline silica (RCS) dust and progression to silicosis.
In the United States, it has been several decades since the first standards to regulate silica in the industry were introduced (1971), and some would argue updates are long overdue considering an estimated 2 million American construction workers are exposed to RCS dust in more than 600,000 jobsites. Another 300,000 workers in general industry, ranging from foundries, fracking, and brick manufacture, may be exposed.
Occupational Safety and Health Administration's (OSHA's) 29 Codes of Federal Regulations (CFR) 1926.1153, Respirable Crystalline Silica, commonly referred to as the "new silica rule" introduces requirements for all covered industries including construction where employers engaging in activities that create airborne RCS must follow specified or alternative exposure control methods. OSHA began enforcing the new silica rule for the construction sector in late 2017, and for other sectors in June 2018.
All dust is not the same
RCS is a naturally occurring substance found in stone, rocks, sand, soil with fly ash, asphalt, clay, brick, concrete, grout, tiles (clay and ceramic), some composite materials and metallic ores, as well as in shingles, mortar, plaster, drywall, and many products commonly found in construction projects across the United States. Figure 1 offers some examples, while Figure 2 gives a range of RCS commonly found in the industry.
RCS is harmful to health when it is inhaled deep into the lungs. The dust that is particularly harmful is smaller than a fine grain of sand. To put this into perspective, the size of a period is about 200 to 300 μm (7.8 to 11.8 mils) in diameter, whereas the RCS dust is about 5 μm (0.2 mils)—so small the particles cannot be seen with the naked eye.
If a person is exposed to high levels of RCS, harmful effects and onset of silicosis can start in as little as a few weeks, especially where exposed to particularly high grades of silica dust and with no or ineffective respiratory protective equipment (RPE).
There are less-harmful forms of silica dust (e.g. amorphous-form diatomaceous earth or silica gel) that are not recognized to lead to silicosis, lung cancer, or other known diseases commonly associated with RCS. However, it is possible to chemically change amorphous silica to RCS at temperatures above 1300 C (2372 F).
There are set standards regulatory authorities determine to be maximum levels of exposure before there is likely to be any significant harm. The new standard establishes an eight-hour permissible exposure limit (PEL) of 50 μg/m3 and an action level (AL) of 25 μg/m3.
The standard requires employers to limit workers' exposure to harmful dust levels and take steps to protect workers and others who may be affected by their activities. Employers can refer to Table 1 of 29 CFR 1926.1155 for common construction tasks to which this standard applies. Employers can either adopt these guidelines or measure workers' exposure to silica, and independently decide dust control measures to limit levels in their workplace below the revised PEL.
Employers who opt not to fully adopt guidelines to keep exposures as low as reasonably possible as stated in the OSHA standard can have their own alternative exposure control methods and must:
determine the level of silica dust workers are exposed to (or may be reasonably expected) at or above the action level of 25 μg/m3 averaged over an eight-hour working day;
protect workers from RCS exposures above PEL of 50 μg/m3 averaged over an eight-hour day;
use dust control and safer work methods from exposures above the PEL; and
provide suitable RPE to workers when dust levels and safe work methods cannot limit exposure to the PEL.
The new standard also requires employers to:
develop a written exposure control plan (ECP) clearly identifying the tasks where exposure is possible and the methods to be adopted to protect workers, including measures to limit exposure to non-workers who may also be exposed to high levels of dust;
designate a competent person to implement the company's ECP;
restrict housekeeping practices potentially exposing workers to silica dust such as use of compressed air without a ventilation system, taking work overalls home, or dry sweeping where clear alternatives are available;
offer medical examinations in the form of chest x-rays and lung function testing every three years for workers who are required to wear a respirator for more than 30 days or more a year;
train workers on silica awareness and the conditions and precautions required to protect their health and ways to limit exposures; and
maintain accurate records of both silica exposures and medical examinations.
Implementing these rules requires an initial assessment of how much silica dust is produced by a company's operations. If the levels fall below 25 μg/m3 then the company is not required to develop an ECP, undertake any suggested engineering controls, or conduct medical tests. This includes the issue of not being required to wear suitable respiratory protection, dampen dust, or use a vacuum.
There remains some controversy over these new silica rules, particularly about the burden these provisions may place on employers. Nevertheless, it is estimated the new rule will save more than 600 lives and prevent 900 new cases every year once its effects are fully realized.
Some argue the cost of implementing these rules in terms of technological limitations places too great a burden on contractors. Additionally, the maximum penalty of non-compliance of $12,675 for a serious breach and $12,675 per day past the abatement date for a failure to address a violation coupled with $126,749 for a repeated or willful violation is seen by some as too steep. A part of this concern also extended to subcontractors on sites where exposure may affect others not in their employment. It is anticipated the new rule will provide net benefits of about $7.7 billion annually, according to some industry sources.
So, we know the basics of the new silica rule but what is exactly is silica and what are the principles one needs to know to effectively address the exposure control methods?