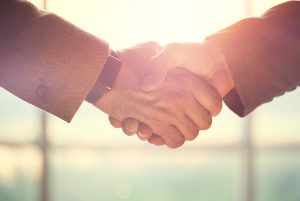 Multi-discipline consulting corporation Johnson, Mirmiran & Thompson (JMT) announced the launch of JMT Architecture and the purchase of Baltimore-based RCG Architects, the city's oldest operating architectural institution.
The acquisition will allow the planning, design, technology, and construction management consulting firm to enhance the services of its education and culture buildings practice.
"With rapid growth projected for the higher education market, we saw RCG's addition as an opportunity for us to join our existing education markets with a higher education powerhouse and ramp up our services," said Al Rubeling, senior vice president with JMT. "RCG has an impressive client roster—from the Georgetown University Law Center to the University of Washington and the University of Akron—and will no doubt give us a foot in the door with new geographic regions in the United States."
The firm's new higher education team will be led by RCG's Joe Briggs and Jeremiah Fairbank, as well as Ed Kohls, former principal with Ayers Saint Gross.
With 37 offices across the United States, the acquisition will also allow JMT to consolidate architecture and interior design services under one name.
To read more, click here.