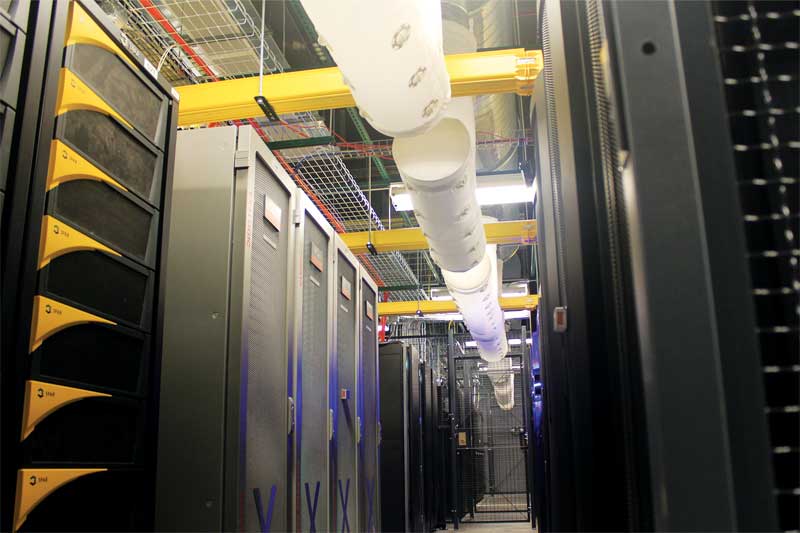 by Walt Swietlik
Whether it is a company-owned warehouse or a third-party logistics (3PL) facility, buildings designed to stock products are typically large. While it generally makes sense to warehouse as much inventory as possible under one roof, size can create challenges in industries depending on specific temperature and humidity levels—particularly if multiple "microclimates" are required.
Food, beverage, pharmaceutical, and computer chip facilities require precise climates to maintain product integrity and operational efficiencies. Unfortunately, creating and maintaining microclimates in these facilities—which are often more than 13,935 m2 (150,000 sf)—takes large amounts of energy. Geographic location can exacerbate this problem; a freezer storage facility in Arizona is going to require a considerably larger amount of energy than, say, one in Wisconsin. The sequence of material handling through the building can also impact the cost of maintaining its microclimates.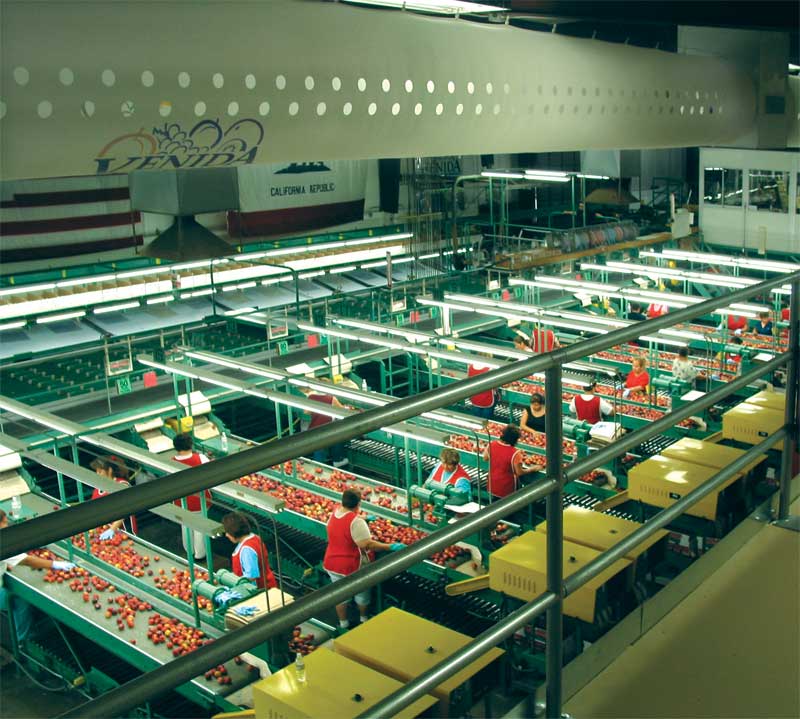 Fortunately, building infrastructure products have been developed in recent years to help companies design and operate microclimate spaces more easily and efficiently. Designers and managers of these types of facilities can consider sealing the loading dock and installing industrial curtain walls, high-speed doors, and fabric air ducts.
These types of products can typically be designed around existing infrastructure and are common for retrofit projects once actual facility needs are determined. More advanced products offer increased customization for challenging retrofits. However, taking loading dock setups and load-bearing ceilings into account while designing a building can provide additional flexibility regarding which products are ultimately installed.
Starting at the loading dock
Busy loading docks are a sign of a healthy operation. However, the frequent opening and closing of dock doors can create a host of climate control challenges. The most obvious occurs when dock or trailer doors are open to the outside, which often happens in traditional dock configurations. Allowing either to be exposed for more than a minute or two is energy-inefficient at best and can create serious health concerns at worst, particularly in the food and pharmaceutical industries.
The most comprehensive way to prevent this is by designing loading docks for a "drive-through" application. In this design, a tractor-trailer backs up to the dock with its doors closed. When the trailer is secured to the dock, the loading bay door opens, the vehicle's security seal is broken, and the trailer doors are then opened into the building. This limits opportunities for tampering and exposure to outside elements and contaminants that could degrade the cargo or break the cold chain.
The key component in a drive-through loading dock is a vertical-storing leveler for bridging the gap between the loading dock and the trailer. Unlike traditional horizontal pit-style levelers, vertical levelers allow the trailer doors to swing open into the building. Vertical levelers also have maintenance advantages over pit-style levelers, since they store up and out of the way, making it easier to clean the area.