Design billings experience strongest growth of the year: AIA
December 21, 2017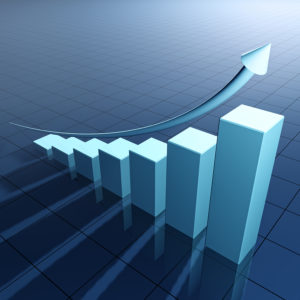 The American Institute of Architects[2] (AIA) reported a November Architecture Billings Index (ABI) score of 55.0, up from 51.7 in October. (Any score above 50 indicates an increase in billings for the month.)
The November score reflects an increase in design services provided by U.S. architecture firms. Specifically, the new projects inquiry index was 61.1 up from a reading of 60.2 the previous month. The new design contracts index increased slightly from 52.8 to 53.2.
"Not only are design billings overall seeing their strongest growth of the year, the strength is reflected in all major regions and construction sectors," says Kermit Baker, AIA chief economist. "The construction industry continues to show surprising momentum heading into 2018."
To read the full press release, click here[3].
Endnotes:
[Image]: https://www.constructionspecifier.com/wp-content/uploads/2017/12/bigstock-Arrow-and-bar-chart-illustrati-19414652.jpg
American Institute of Architects: https://www.aia.org/
here: https://www.aia.org/press-releases/167786-architecture-billings-upturn-shows-broad-st
Source URL: https://www.constructionspecifier.com/design-billings-experience-strongest-growth-year-aia/
---