Atlanta project wins design-build award
November 23, 2018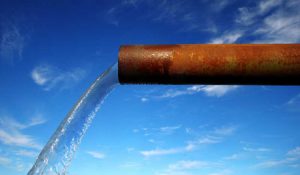 Awarded by the Design-Build Institute of America (DBIA)[2], this year's winners consist of 29 projects in different sectors including aviation, civic buildings, transportation, and water and wastewater.
RM Clayton Water Reclamation Center from Atlanta is the recipient of Design-Build's 2018 National Excellence Award. It won in the water and wastewater category. RM Clayton is Atlanta's largest wastewater facility. To mitigate the effects of grit accumulation and facility wear, the city selected a design-build team of Western Summit and Anatek, Inc., and Brown and Caldwell to implement immediate and long-term solutions.
The $53.5-million project included headworks upgrades, replacement of coarse screening and grit removal systems with a 12-cell, multitray grit extraction structure, and installation of new influent monitoring equipment to integrate with the digital control system at the facility. The excavation, drilling, and blasting of 11-m (35-ft) sloped and 12-m (40-ft) vertical areas within the facility was included to make room for the new facility.
Addressing the city's need to maintain operations, a temporary retrofit of the existing grit removal system was. By leveraging the collaboration in the design-build delivery method, the overall schedule was reduced by 18 months compared to a traditional design-bid-build delivery method.
Endnotes:
[Image]: https://www.constructionspecifier.com/wp-content/uploads/2018/11/Opener-19.jpg
Design-Build Institute of America (DBIA): https://dbia.org/
Source URL: https://www.constructionspecifier.com/design-build-announces-project-award-winners/
---