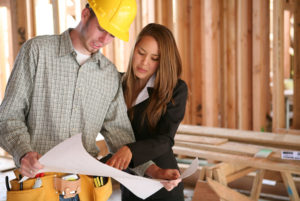 At the Design-Build Conference and Expo Awards Dinner in Las Vegas this month, the Design-Build Institute of America (DBIA) announced the winners of this year's Awards of Merit. In total, 30 projects from nine categories were celebrated.
The National Award of Excellence was given to the best of these 30, as determined by the jury, with additional awards granted to projects displaying Excellence in Design (Architecture), Excellence in Design (Engineering), Excellence in Process, and Excellence in Teaming. All winning projects must demonstrate collaboration, integration, and best practice in design-build project delivery, and exceed the owners' expectations (but not their budget or schedule).
Project of the Year
For the first time, the Project of the Year was one in the water and wastewater category. The project team of the winning Claude "Bud" Lewis Carlsbad Desalination Plant in California included Kiewit Shea Desalination, Arcadis, IDE Technologies, Tetra Tech, Morrow-Meadows, and owner Poseidon Water. This plant—the largest of its kind in the Western Hemisphere—produces 189.3 million L (50 million gal) daily on average.
Excellence in Design (Architecture)
Certified to Gold under the Leadership in Energy and Environmental Design (LEED) program, Gateway Plaza (Richmond, Virginia) won this year's Excellence in Design award for architecture. The Class A office building, which can accommodate multiple tenancies as well as retail and parking space, comprises 49,980 m2 (580,000 sf) and 18 stories. It was developed, designed, and built by CRG, Forum Studio, and Clayco, respectively.
Excellence in Design (Engineering)
The Excellence in Design award's engineering category went to the SR-520 Evergreen Point Floating Bridge and Landings of Seattle-Medina, Washington. Featuring the largest, heaviest, and strongest bridge pontoons ever built, this floating highway should ease travel in the Central Puget Sound region between Seattle and cities east of Lake Washington. The 2.5 km (1.5 mi) bridge features high-occupancy vehicle (HOV) lanes, full shoulders, and a cross-lake bicycle and pedestrian path.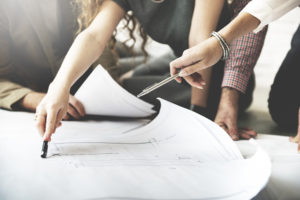 Excellence in Teaming
Canadian company, Champion Petfoods, earned the Excellence in Teaming award for its DogStar Kitchens in Auburn, Kentucky. This 34,467-m2 (371,000-sf) kitchen was designed, constructed, and commissioned from start to finish in only 14 months, and is now testing new recipes. Built by Kentucky Gray Construction, the kitchen produces pet food meeting the same food safety standards as those intended for humans.
Excellence in Process
This year's Excellence in Process award went to the Spokane Central Service Center in Washington. Designed to optimize operational efficiency and cost-effectiveness, the consolidated fleet maintenance and solid-waste facility used design-build strategies to enhance construction speed and limit expenses.
Other awards
Winners for remaining categories were as follows:
for civic/assembly, the Henry B. Gonzalez Convention Center expansion in San Antonio, Texas;
for commercial/office buildings, the Zev Yaroslavsky Family Support Center in Van Nuys, California;
for educational facilities, Cornish College of the Arts: Cornish Commons in Seattle, Washington;
for federal, county, state, and municipal, Wallace Creek North Bachelors Enlisted Quarters at Camp Lejeune in Jacksonville, North Carolina;
for healthcare facilities, the University of Arizona Cancer Center at Dignity Health St. Joseph's Hospital and Medical Center in Phoenix, Arizona;
for industrial, process, and/or research facilities, the U.S. Coast Guard (USCG) Base fast response cutter (FRC) homeport upgrades in Ketchikan, Alaska;
for rehabilitation, renovation, and/or restoration, the Daytona Rising frontstretch grandstand replacement in Daytona Beach, Florida; and
for transportation, the Veterans Memorial Bridge in Martin County, Florida.