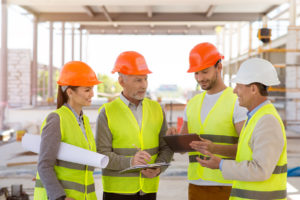 Standing at an eight-year high, the Dodge Momentum Index has largely continued the trend of growth it exhibited in 2016, rising to 136.7 from November's reading of 132.8—a 2.9 percent increase.
Most likely, this can be attributed to a corresponding increase in the commercial sector, up 5.7 percent from last month. Despite low performance at the end of 2015, commercial planning saw a 38 percent increase over the course of last year.
The institutional sector, however, experienced the opposite, dropping 1.7 percent from the previous month. Planning in this category was strong in 2015, but has since decreased by six percent. It seems, therefore, unlikely institutional construction activity will see the same growth as commercial construction as 2017 progresses.
Eight projects valued at more than $100 million entered planning in December. Among these, leaders were:
a $531-million office tower in San Francisco, California;
a $400-million mixed-use building in Atlanta, Georgia;
a $140-million renovation to Quicken Loans Arena in Cleveland, Ohio; and
a $130-million high school in Sherman, Texas.
The Dodge Momentum Index measures first reports of nonresidential building projects being planned each month. Despite general gains, the index currently stands more than 25 percent lower than it did at its last high in 2007.