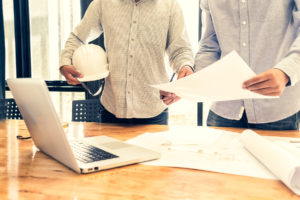 Older and more experienced design professionals will soon find it easier to achieve licensure, thanks to a new initiative from the National Council of Architectural Registration Boards (NCARB). The organization is continuing its efforts to make licensure more inclusive by allowing Architectural Experience Program (AXP) requirements to be met with submission of an online portfolio. Completion of the AXP is required by most licensing boards in the country, 54 of which also require documentation of experience.
"The AXP Portfolio ensures that the profession of architecture continues to move in a more-inclusive direction, while still maintaining the rigor needed to protect the public's health, safety, and welfare," said Kristine A. Harding, NCARB, AIA, president of NCARB. "We're excited to open new doors for designers who want to continue to advance their careers."
What does all this specifically mean for the experienced professional? In simple terms, it is now possible for experience gained more than five years ago to be documented by including samples of work within the portfolio. These samples must support the fact the applicant has completed each of the key AXP tasks.
Normally, applicants must report experience within eight months to receive full credit toward the 3740 work hours required to complete the AXP. They can also report up to five years after completing the hours, but will only receive half-credit. This new path eases the licensure process for those with experience predating five years, helping open up the profession to those who may feel their time has passed.
To submit a portfolio, an individual must have:
a current supervisor licensed as an architect in the United States or Canada;
a minimum two years of experience predating five years; and
at least one year of experience employed by a lawful firm under the supervision of a licensed architect.
For more information, visit the NCARB site.