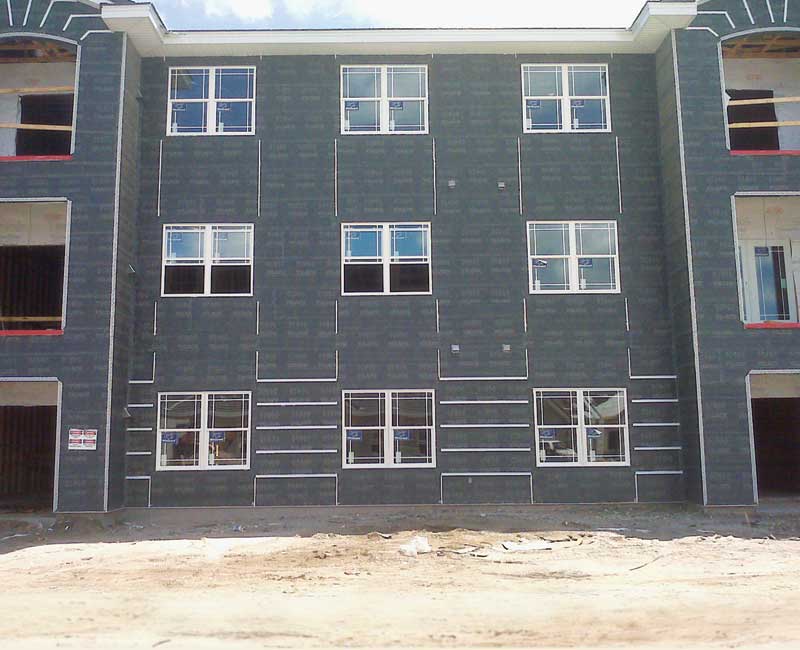 by Christopher K. Little, CDT, CSI, and Matthew J. Innocenzi, PE
Expanded metal lath has been an imperative component of plaster applied on wood or gypsum sheathing for more than 50 years. From its beginnings, the basic design of diamond mesh lath has remained largely unchanged. What has changed, however, is its marketing and promotion by manufacturers who claim they produce a 'quality' product that fails to meet building codes and industry standards.
The problems, damages, and associated responsibility of the installation of these inferior laths are ultimately allocated to the designer and/or installer. Moreover, the potential shortcomings of substandard lath can compromise its long-term performance and subject the design/construction professional or installer to unnecessary liability for premature replacement.
The inherent risk of purchasing, accepting, and installing a non-compliant lath warrants examination and testing to verify it complies with the International Building Code (IBC) and International Residential Code (IRC), along with their referenced standards, particularly ASTM C847-10, Standard Specification for Metal Lath, and ASTM C1063, Standard Specification for Installation of Lathing and Furring to Receive Interior and Exterior Portland Cement-based Plaster.
This article describes the manufacturing process, and discusses the lath's properties as required by code. A comparison between compliant and non-compliant lath is provided to assist the specifier in recognizing these crucial differences.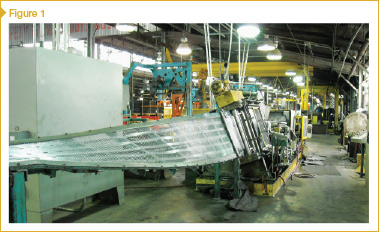 Manufacturing process
The equipment used to produce expanded metal lath are huge mechanical machines, typically more than 30 m (100 ft) in length (Figure 1). These machines can be configured to apply Grade D building paper from jumbo rolls (in-line) during lath production and packaging to yield paper-backed lath (Figure 2). This automated machinery may only require one or two workers to operate, and can produce several thousand sheets of lath in an eight-hour shift. The head of the machine houses the galvanized-coil-spooler where the 178 to 203-mm (7 to 8-in.) wide, G-60 galvanized steel coil unwind, yielding hundreds of sheets.
After steel coil is unwound, it is fed into the cutting rollers that apply more than 445 kN (100,000 lb) of force to slit through the solid sheet (Figure 3). Once cut, stretcher-arms attach to the coil to expand the sheet into compacted diamond sheets 696 mm (27 in.) wide. The machine has a sheet length cut-off that can be set to various lengths, typically not less than 2464 mm (97 in.), as required by ASTM C847-10 to package as a standard sheet. When worn, the cutters must be retooled to make clean cuts into the solid coil. Otherwise, worn cutters result in the formation of unexpanded diamonds, or diamonds sheared/fractured in configuration.