FCIA webinars focus on qualified firestop contractors
by Katie Daniel | March 24, 2015 8:59 am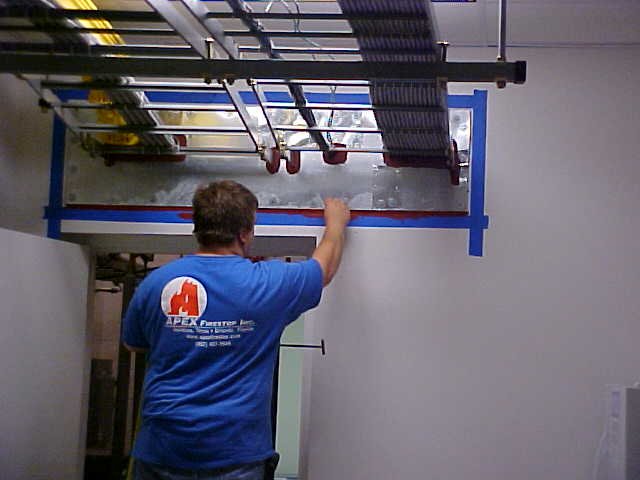 The Firestop Contractors International Association (FCIA) offers monthly webinars and an upcoming session focuses on the need for properly qualified contractors during firestop system construction.
The webinar series provides an in-depth analysis of the various aspects of the design, installation, inspection, and maintenance (DIIM) of firestopping, split up into free, monthly sessions.
The upcoming session will take place on March 25 from 10 to 11 a.m. and is entitled "An In-Depth Look at the FM 4991 Standard for the Approval of Firestop Contractors and UL/UCL-qualified Contractor Programs." It reaches out not only to contractors, but also architects, specifiers, fire marshalls, building officials, and other building clients.
The webinar examines two contractor qualification programs: the FM 4991 Standard for the Approval of Firestop Contractors and the Underwriter Laboratories (UL) or Underwriters Laboratories of Canada (UCL)-qualified Contractor Program. It will discuss both programs' requirements and how each benefits the contractor and the client (i.e. architects and specifiers).
Design professionals will gain an understanding of the third-party accreditation programs contractors voluntarily participate in. The session also explains the key reasons why they should start specifying buildings' firestopping and effective compartmentation needs be fulfilled by an FM 4991-approved or UL/UCL-qualified specialty firestop contractor.
A question-and-answer period will follow the session and/ attendees can inquire about such things as firestopping requirements, specifications, code requirements, inspector qualifications, and systems selection.
To register for the webinar, click here.
To read more on firestopping, read these articles in The Construction Specifier:
Endnotes:
[Image]: http://www.constructionspecifier.com/wp-content/uploads/2015/03/Firestopping.jpg
Source URL: https://www.constructionspecifier.com/fcia-webinars-focus-on-qualified-firestop-contractors/
---