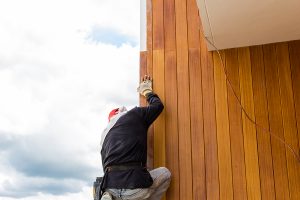 Fiber cement siding sales are forecast to outperform those of other siding products, according to a new study released by Cleveland-based Freedonia Group. Fiber Cement in the U.S., 3rd Edition predicts the demand for the product will increase 3.3 percent per year and, by 2022, the market value will reach $1.6 billion.
Growth in sales will stem from three main areas:
strength in U.S. building construction;
gains in market share; and
product improvements, including the introduction of premium siding grades.
Fiber cement is the second most commonly used type of siding, next to vinyl. In 2017, the market for fiber cement siding totaled 1.67 million m2 (1.8 billion sf), or $1.2 billion—accounting for 70 percent of total fiber cement sales.
To read more, click here.