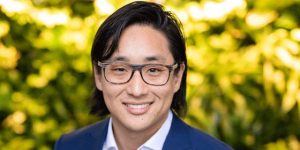 Planning and consulting firm Buro Happold and urban design nonprofit Hester Street will partner with the New York City Mayor's Office of Climate and Environmental Justice to ensure existing policies, infrastructure, and investments promote environmental equality throughout the city.
To help achieve this goal, the partnership will launch the Environmental Justice for All report and online data portal. These informational tools will outline and analyze existing practices which contribute to inequities in vulnerability and risk from environmental hazards across the city, as well as help develop a comprehensive plan for the future.
Buro Happold and Hester Street have also subcontracted HOUSEOFCAKES, Creative Urban Alchemy, Lion Advisors for Community and Environment, UHope Consulting, and Tishman Environment & Design Center at The New School to support their work on this project.
"The Environmental Justice for All report and data portal is a critical step in assessing the cumulative impacts of environmental hazards on communities of color and low-income individuals and identifying the City of New York's contributions to environmental justice," says Chris Rhie, associate principal at Buro Happold.