Ultra-high performance concrete (UHPC) provides strength, ductility, durability, and aesthetic design flexibility while still being highly moldable and able to replicate texture, form, and shape. It is this combination of superior properties that also provides architects and engineers with a new kind of freedom—to design unique, unprecedented UHPC architectural elements that are also sustainable and extremely durable.
A wide range of UHPC panel styles can be achieved, such as:
mechanically fastened restoration systems;
rainscreens with textures and curvatures;
curved curtain walls;
decorative brise soleil lattice;
perforated double-skin systems;
ultra-thin canopy systems;
customized colored designs; and
energy-efficient louvers and sunshades.
The following is an example of various projects with UHPC roof/canopy systems that have been completed in recent years.
The Shawnessy LRT Station (Calgary, Canada)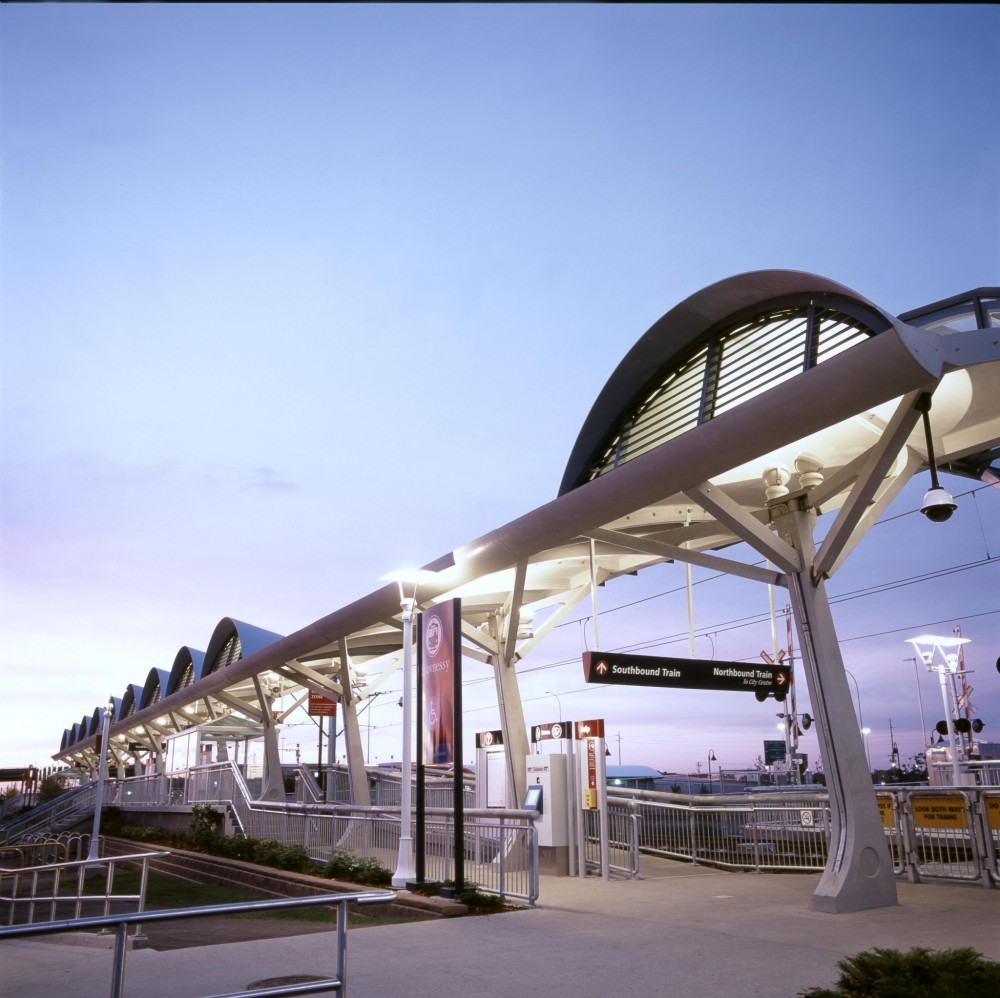 Designed by Stantec Architecture Ltd., the Shawnessy light-rail transit (LRT) station has a double-curvature roof system comprising 24 ultra-thin UHPC canopies supported on singular UHPC columns. The 5.1 by 6 m (16 2/3 by 19 2/3-ft) canopies are just 20-mm (25/32-in.) thick. Extensive tests on a full-scale prototype concluded the system carried full-factored live and dead loads without cracking and surpassed rigid test criteria.
The Cap Cinéplex (Rodez, France)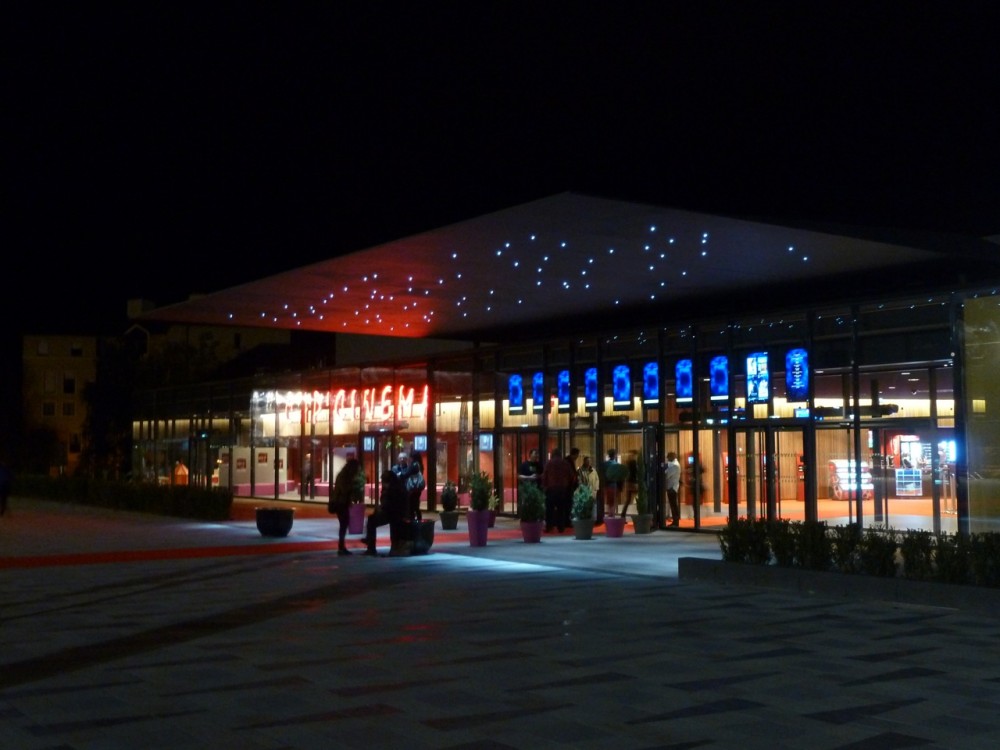 This movie theater has a cantilevered, overhanging canopy that spans 9.5 m (31 ft) with an integrated light-emitting diode (LED) system, evoking a starry night sky. The thin (i.e. 40-mm [1 3/5-in.]) canopy is watertight and can provide shelter for up to 300 people. Composed of 12 juxtaposed precast UHPC panels, the system performs well against harsh environmental factors such as heavy snow loads, wind, sun, and heat.
Jean Bouin Stadium (Paris, France)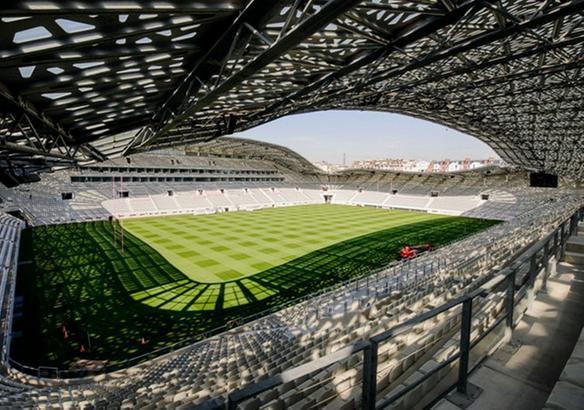 Jean Bouin Stadium is home to rugby team Stade Français and the site of the 2014 Women's Rugby World Cup. Designed by Rudy Ricciotti, it has a 23,000-m2 (247,570-sf) UHPC envelope made from 3600 self-supporting UHPC triangular panels that includes a 12,000-m2 (129,167-sf) lightweight, waterproof roof with glass inserts. The roof panels average 8 to 9 m (26 to 29 ft) long x 2.5 m (8 ft) wide, with a thickness of just 45 mm (2 in).
Villa Navarra (Var, France)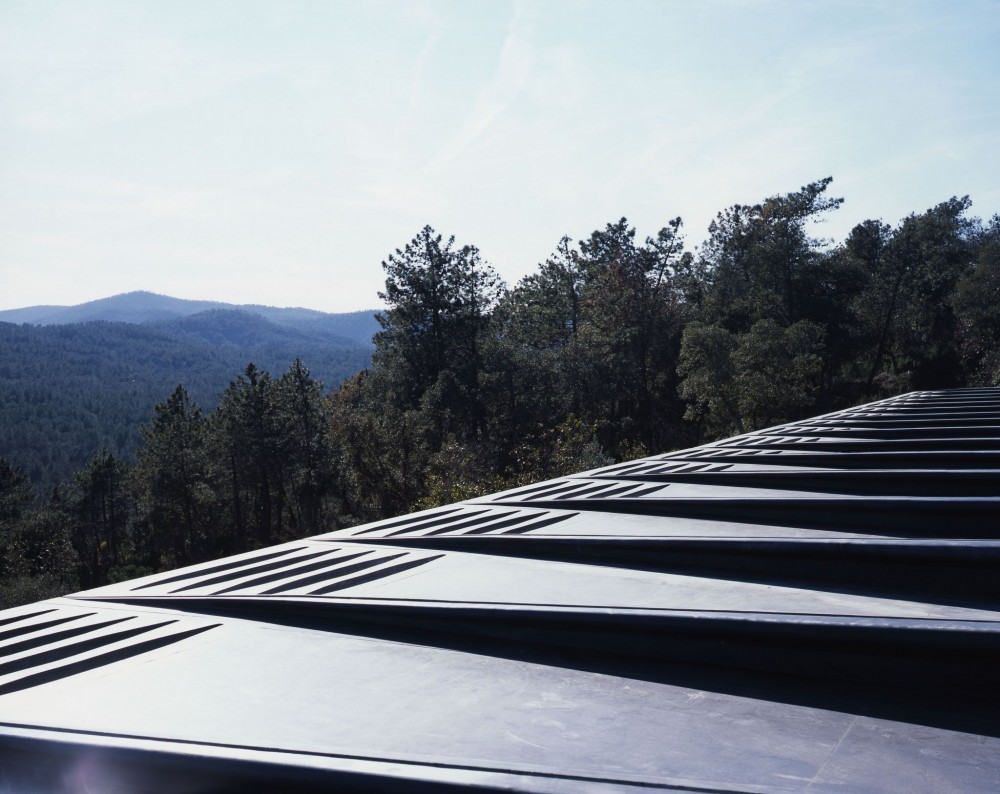 Designed by Rudy Ricciotti (with structural engineer Romain Ricciotti), this private villa has a cantilevered UHPC roof system comprising 17 panels, 9.25 x 2.35 m (30 ½ x 7 2/3 ft) each, that create a 7.8-m (25 7/12-ft) overhang.
To read the full article, click here.