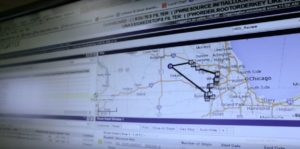 by Ken Wood
Construction projects are intricate webs of interdependent activities operating within time, resource, and budget constraints. Operating any tight supply chain, from lumber and building material distribution to roofing, plumbing, electrical, and HVAC supply, is a relentless challenge. Effective logistics management is crucial to coordinate this complex process—otherwise, productivity decreases, costs escalate, and deadlines are not met.
In its 1994 book, Total Productivity Management: Guidelines for the Construction Phase, the European Construction Institute defines construction logistics management as "the management of the flow of materials, tools, and equipment (and any related object) from the point of discharge to the point of use or installation." Given that materials and equipment comprise 60 to 70 percent of a project's budget, employing an efficient logistics management process is essential to the completion of cost-effective home-building projects. Unfortunately, paper-based practices for logistics management can no longer keep pace with a highly variable, highly mobile construction industry.
The unique characteristics of the construction industry—most notably, the complexity of the delivery process—present several barriers to achieving efficiency with paper-based practices. Manual processes, characterized by paper and clipboards, create an obstacle to speed, accuracy, efficiency, and the achievement of higher standards of customer service. By hindering the productivity of daily operations, paper-based practices exact a toll on suppliers and contractors that negatively impacts their bottom line.
Delivery complexities
A major component of building supply logistics is the management of material and equipment delivery. Delivering material to the construction site can often be a complex process, given that different regions have unique delivery needs, while different materials have specific loading and unloading times and require different types of trucks (e.g. boom trucks, vans, dump trucks, and semi-trucks) and off-loading equipment (e.g. cranes, forklifts, hoists, and telescopic handlers). To meet project deadlines, work must be properly sequenced. It must also be coordinated with the delivery of materials to the site and the availability of crews.
Weather and environmental factors can also complicate the delivery process. For example, contractors in Arizona prefer to front-load work into the early morning to avoid the blistering heat, while those in more temperate areas have full daylight at their disposal. Given these innumerable variables, if a delivery is to be successful, adjustments of all kinds need to be made in real time by contractors constantly on the move.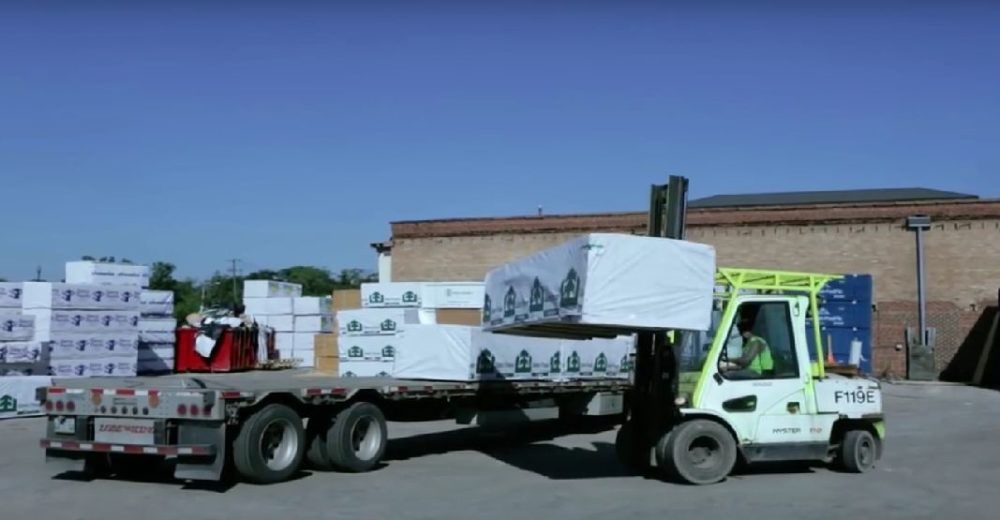 Shifting delivery expectations
Delivery expectations have changed—it is not unusual for lead times on orders to be less than 24 hours. Some orders need to go out the same day; others must be timed to specific delivery windows. The demand for on-time delivery performance is quickly increasing.
This shift has a significant effect on logistics planning, including aspects such as inventory management, yard management, delivery scheduling, and fleet routing—all traditionally driven by manual, paper-based practices. In response to rapidly evolving logistics demands, contractors and suppliers are turning to mobile technology to increase operational efficiencies while better serving their customers.