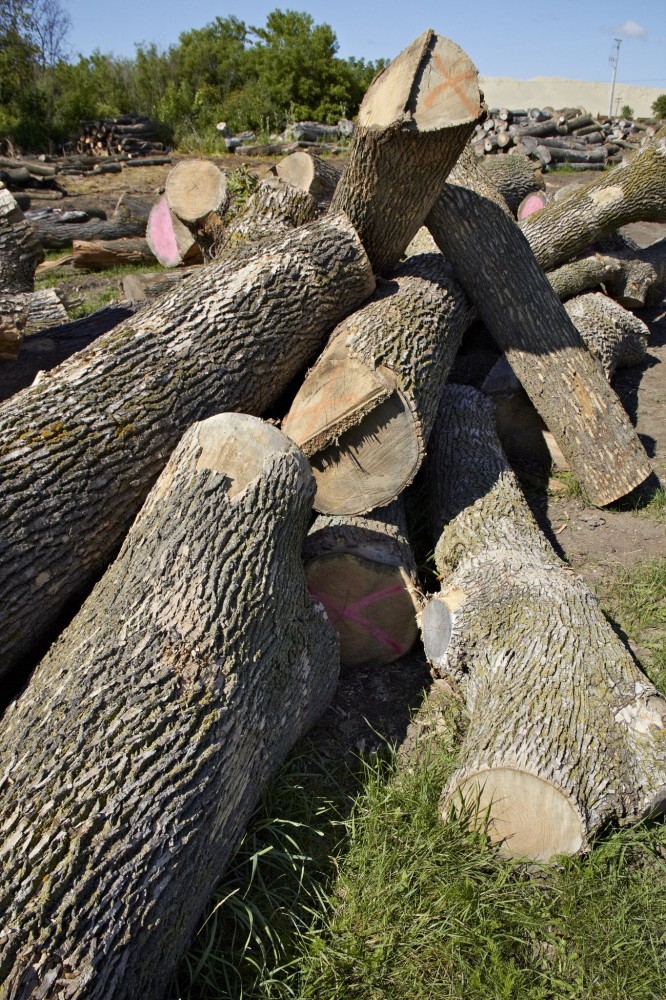 By Rebecca Konya
In the October 2014 issue of The Construction Specifier, the article, "Seeing the Urban Forests for the Trees," by J. Gerard Capell, FCSI, AIA, CCS, examined how urban lumber harvesting has emerged as an option for resources otherwise devastated by the emerald ash borer. It takes a particular look at how Milwaukee, Wisconsin, is becoming an important player in finding new opportunities for wood—carpentry, casework, and flooring included.
While sustainability is clearly important, when Milwaukee first began diverting diseased and damaged city trees from the wood chipper or the landfill for more useful purposes, it was cost savings primarily driving the effort. It turns out routing urban wood to area sawmills like Kettle Moraine Hardwoods costs about half as much as traditional disposal efforts. This was good news for both the city, which cuts down about 3600 trees annually, and urban wood itself.
"It saves us money and captures whatever value these urban logs may have," says David Sivyer, Milwaukee's forestry services manager.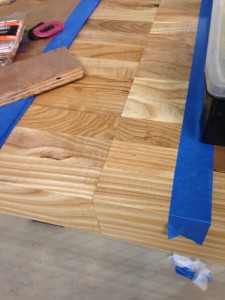 With Milwaukee's urban wood utilization effort now firmly established, and plenty of ready-to-use urban wood available, there is a new effort underway to create awareness and build demand for urban wood products.
One of the movement's most vocal advocates, Dwayne Sperber, won a 2014 Wisconsin Urban Forestry Grant from the state's Department of Natural Resources (authorized under s. 23.097, Wis. Stat.) to study the urban wood market from removal to end-use; it culminates in an urban wood application in a commercial building project—a Colectivo coffee shop currently under construction in a Milwaukee suburb.
"This grant project is meant to bring public awareness to urban wood as a sustainable resource," says Sperber. "There's a real opportunity to transform fallen or condemned trees into functional products."
Wood from reclaimed urban trees competes in a marketplace already saturated with widely recognized materials like sustainable wood from traditionally managed forests. As a result, another component of the urban forestry grant project is to develop the language necessary for architects and designers to confidently specify urban forest products in their building designs.
"Architects, designers, and contractors need to understand the particularities of sourcing urban wood," says Sperber. "The grant is a means of educating the building industry about urban wood so it can gain greater market acceptance."
Though the construction documentation being written as part of the grant project applies specifically to the Colectivo project, the specification will be made available to all building industry professionals via the Wisconsin Urban Wood (WUW) website. An effort by a separate but related grant project, WUW is a growing network of industry professionals committed to preserving and protecting the urban forest as a sustainable resource.
"There are specifications and guidelines for how wood is cut, how it is dried, and how it is structurally labeled," says Capell, who is developing the urban wood specification for the Colectivo project.
Tom Kubala, a principal with the Kubala-Washatko Architects, Inc., says many architects hesitate to specify urban wood for projects because it does not have the right documents.
"The idea of establishing some kind of specification that could be followed by whoever is obtaining the wood, drying the wood, or milling it gives a little more confidence to a specifying architect," he says.
Partnering with Kubala-Washatko to incorporate urban wood into one of their commercial building projects is another means of gaining industry validation. The firm will use donated urban ash in the interior of the Colectivo coffee shop that is part of a new town center development in the city of Mequon.
"The Mequon Colectivo is a living example of an urban wood application," explains Sperber.
With specification language and the support of a renowned architectural firm, he is optimistic other architects and contractors will follow suit using urban wood in their own building projects. There is, after all, a certain satisfaction of using local resources rather than wasting them—especially considering the sustainability aspects of using locally sourced lumber.
Another audience the grant project is seeking to educate about urban wood is the general public, who may not immediately see the beauty in its imperfections. Unlike standard lumber that is uniform in size and look, urban wood typically has distinctive qualities like knots, gnarls, and wormwood holes.
For the use of urban wood to grow in popularity, it is necessary to change customers' perceptions, enabling use of less-than-visually-perfect boards. It becomes important to explain how these 'imperfections' actually add some look and character to the finished piece.
The grant project aims to accomplish this goal through public outreach efforts like the Urban Wood Encounter at the Lynden Sculpture Garden. The exhibit, which runs from November to January 2015, is designed to introduce the public to the environmental value of urban wood within the context of a showcase of fine furniture. It challenges furniture-makers and designers to create inspiring, thoughtful, and beautiful furniture from a previously underutilized natural resource.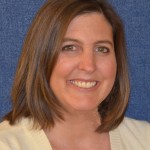 Rebecca Konya is a freelance writer, and the head of Konya Communications. She can be reached at mail@konyacommunications.com.