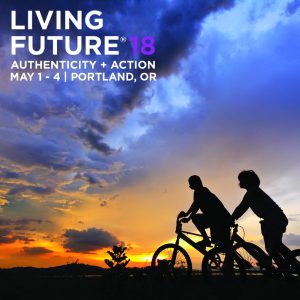 The International Living Future Institute will host its annual Living Future UnConference in Portland, Oregon, May 1 to 4. Now in its 12th year, the theme of this year's event is Authenticity and Action.
Described as a leading event for regenerative design, this year's keynote speakers include conservationist Terry Tempest Williams, activist Raj Patel, and urban revitalization strategy consultant Majora Carter.
The UnConference will also feature workshops on a variety of topics related to sustainability, including biophilic design and net-positive energy, as well as educational sessions. There will also be several off-site excursions, including a tour of a local sustainable winery, as well as Portland's Lloyd District.
To register, click here.