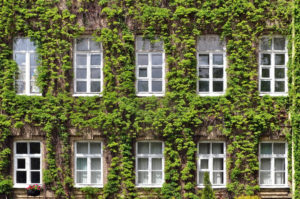 Last month, the Green Building Initiative's (GBI's) Green Globes certification was recognized by the U.S. General Services Administration (GSA) as usable in its federal leasing activities.
"We greatly appreciate the work done by the GSA and the Office of Leasing to learn more about Green Globes and how GBI continues to meet the needs of the federal government," says Vicki Worden, executive director of GBI. "We recognize that these decisions take considerable time and effort to vet thoroughly, and we are grateful to both the Office of Leasing and Administrator Roth for making that effort."
The Green Globes for New Construction (Green Globes NC) and Green Globes for Sustainable Interiors (Green Globes SI) have both been accepted. The former, recognized under GSA's Request for Lease Proposals (RLP) and Lease templates, may be used for buildings larger than 929 m2 (10,000 sf) in new-construction leased spaces where green building certification is required, while the latter may be used for tenant improvements.
GBI's programs—including the Green Globes and the Guiding Principles Compliance Program, its third-party assessment service—have already been used to certify 592 buildings by a variety of federal agencies, including:
Department of Energy (DOE);
Department of Veterans Affairs (VA);
National Aeronautics and Space Administration (NASA);
National Institutes of Health (NIH);
Department of State;
U.S. Navy;
U.S. Forest Service; and
U.S. Farm Service Administration.
This recognition plays an important role in this certification's growing credibility, as leasing is becoming an increasingly crucial part of GSA's work in the federal footprint. The Office of Leasing now oversees approximately 51 percent of the total federal government portfolio. GSA contributes to the management of about $500 billion in federal property, including 8300 owned or leased buildings.
"We look forward to showcasing how Green Globes is a cost-effective, accessible, and collaborative green building certification program," says Jay Thomas, GBI's chair. "GBI's mission is to accelerate adoption of green building best practices. GSA's recognition of multiple certification programs will help us to accomplish that mission by opening the market to competition and innovation; it's good government policy."