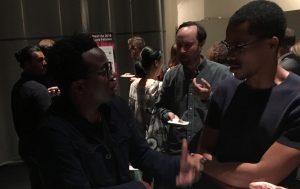 The Loeb Fellowship at the Harvard Graduate School of Design is now accepting applications for the Loeb Fellowship Class of 2021. The deadline for applications is Monday, January 6, 2020.
The fellowship is designed for people in mid-career, with a minimum of five to 10 years of experience in the field. The program is for practitioners. It is not an academic sabbatical program or an artist residency. The Loeb is unique in providing support for renewal and reflection in an active career.
Urban designers, public artists, developers, journalists, civic leaders, architects, landscape architects, urban planners, policymakers, and community development leaders can apply.
Click here to apply.