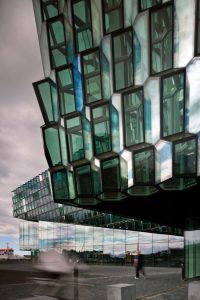 Henning Larsen Architects has won the 2019 European Prize for Architecture awarded jointly by the European Centre for Architecture Art Design and Urban Studies and the Chicago Athenaeum: Museum of Architecture and Design.
The prize honors the commitment and achievements of the best European architects who have determined a more critical, intellectual, and artistic approach to the design of buildings and cities.
The Copenhagen-based firm has been selected for its unique design approach that is based on human scale, paying attention to sustainability, livability, and social responsibility.
"We are delighted to present the European Prize for Architecture to this great Danish firm whose powerful designs and a unique design vision celebrate the best of modernist buildings, which are instantaneously complex, iconic, provocative, and profoundly artistic," said Christian Narkiewicz-Laine, president of the Chicago Athenaeum.
Some of the buildings designed by the firm include the Ministry of Foreign Affairs in Riyadh, Saudi Arabia (1984), the Malmö (Sweden) City Library (1999), the Würth Art Gallery in Schwäbisch Hall, Germany (2000), Copenhagen Opera (2004), and the Harpa Reykjavík Concert Hall and Conference Centre in Iceland (2011).