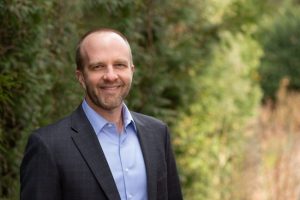 Interdisciplinary design firm HGA has appointed Scott Cryer, AIA, LEED AP, BD+C, as associate vice-president and principal in the Washington, D.C., office.
He will direct new business opportunities, client relations, and team processes for the arts, community, and higher education practice group throughout the mid-Atlantic region.
"The arts have the power to communicate shared experiences," Cryer said. "Arts and educational institutions are seeking new ways to create more inclusive environments that inspire creativity. I am excited to contribute to HGA's long-standing commitment to designing architecture that inspires community engagement and enrichment."
Cryer has 20 years of experience designing museums, performing and academic arts centers, and community buildings nationally. Before joining HGA, he was cultural and performing arts leader at the DLR Group's Washington, D.C., studio, where he led interdisciplinary teams on a variety of design projects for arts organizations and academic clients.
He previously had leadership roles with Westlake Reed Leskosky in Washington, D.C., and Nagle Hartray in Chicago, and has served as adjunct professor at the University of North Carolina at Charlotte, where he taught design studio and graphic communications courses.
"Scott is an important strategic addition to our team as we continue to promote our existing expertise serving clients throughout the mid-Atlantic region," said Jay Scruggs, AIA, LEED AP, office director. "He has a passion for transformative design and is a client advocate who believes the arts can build strong communities."
Cryer has a Master of Architecture from the University of North Carolina at Charlotte and a Bachelor of Science in accounting from Indiana University.