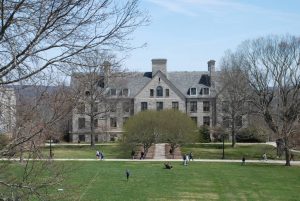 Hoffmann Architects has added a new student loan repayment program to its suite of employee benefits.
An initiative of Hoffmann Architects' diversity and inclusion committee, the benefit offers eligible employees an employer match reimbursement for qualified student loan payments made during the year, up to an annual maximum benefit. Last year, 10 Hoffmann Architects employees took advantage of the new program, and the firm contributed a total of $24,972 toward student loans.
To support Hoffmann Architects employees in paying down student debt, and to align with the firm's commitment to attract and retain professionals of color, Hoffmann Architects has pledged to support employees with student loans by providing this new repayment benefit.
The Consolidated Appropriations Act (CAA), which was signed into law on December 27, 2020, allows employers to contribute up to $5250 per employee per year in loan repayment assistance on a tax-free basis. Hoffmann Architects plans to continue the Student Loan Repayment Benefit at least through December 31, 2025.