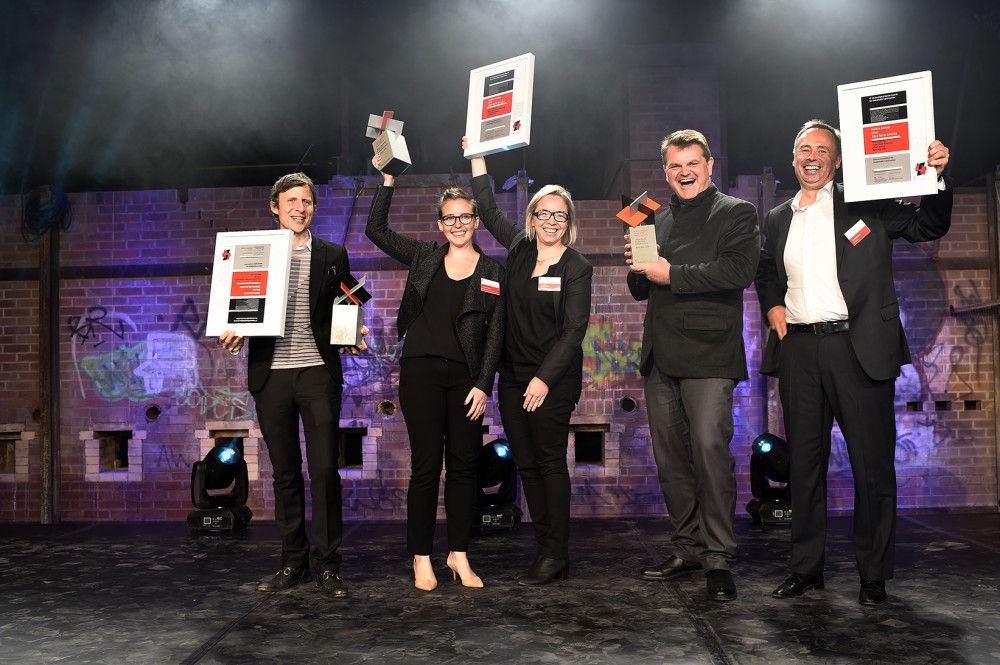 Held every three years, the International Holcim Awards competition has now finalized both its shortlist and its jury.
Spearheaded by the Holcim Foundation for Sustainable Construction, the program celebratres "innovative, future-oriented, and tangible construction projects" that have not yet been built, using criteria referred to as the five Ps: progress, people, planet, prosperity, and place. The 15 finalist projects are the Gold, Silver, and Bronze winners from each of the five regions: Europe, North America, Latin America, Africa Middle East, and Asia Pacific. The winners representing North American projects were:
Amy Mielke and Caitlin Taylor (Water Pore Partnership) for a water-absorptive 'urban skin' surface and subterranean basin that would capture Las Vegas' rain runoff, and add more than 75,000 ML (20 billion gal) to the city's water supply capacity;
Danish firm, BIG, for its urban flood-protection concept for Lower Manhattan—a 13-km (8-mi) infrastructural barrier includes various raised berms and other public-space infrastructure to mitigate damage caused by hurricanes; and
David Benjamin (the Living architecture lab) for a zero-carbon compostable structure, recently on display at MoMA New York, that uses advances in biotechnology, computation, and engineering to create a new building material almost fully organically grown and compostable.
To see the list of the other global finalists—which includes projects as diverse as low-cost modular homes in Ethiopia to a Turkish "eco-techno park"—visit www.holcimawards.org/globalfinalists.
The Holcim Foundation has also announced its jury for the top prizes. It will be headed by Mohsen Mostafavi, Dean of the Graduate School of Design at Harvard University and includes thought leaders, architects, and academics from around the world.