by Howard Jancy, CSI, CDT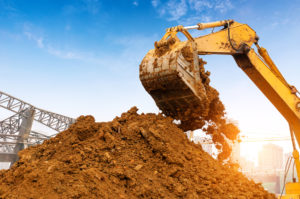 On commercial and high-end residential projects, contractors seldom provide input into product selection—a fact that makes little sense. At the time of bidding, materials and processes are already dictated by the project specification, making changes to this document time-consuming and challenging to implement.
Savvy contractors and construction product manufacturers can gain greater project input and secure more work for their companies by becoming involved with design professionals during the early stages of project design. Architects, interior designers, specifiers, and landscape architects are key team members for the project types mentioned above—they design the project and are involved with product research and selection. By engaging with these professionals and assuming a proactive role as a design consultant—or, more specifically, as a design-assist contractor—subcontractors can gain greater insights, bid projects more knowledgably and successfully, and assert greater influence on installation outcomes.
This article, the first in a two-part series, delves into the background knowledge required to correctly time and plan a visit to a design firm.
Design-assist contractors
According to "Design-assist: Getting contractors involved early" by Gregory R. Andre, 'design-assist' is a project delivery method involving the coordination of the construction team with the architect during the design phase. The intended outcome for this type of pre-construction collaboration is reduced construction cost and time, improved constructability, and added value, which are often difficult to address once construction has started. (More information can be found here.)
Although design-assist is often a formalized and structured process, both individual contractors and manufacturers' representatives can perform the same function and attain comparable benefits for the architect and themselves. The key, as mentioned, is getting involved with a project early enough.
Project design team
The first step is simply getting in front of an architect, long before the first shovels of dirt are turned on a project, and positioning oneself as a reliable resource for products and services. Many contractors seem intimidated by architects, assuming they are already quite knowledgeable about the many materials used in construction—but just the opposite is often true. Considering the incredible number of products and processes involved with a building's construction, architects do not have the time or inclination to be experts on each element. A contractor's many years of hands-on field experience will be welcomed and respected if he or she interacts with the architect proactively as a consultant, not just as an installer after the job starts.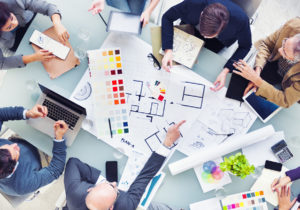 It is important to do a little homework before contacting a design firm—for instance, most design firms maintain websites containing information such as:
area of expertise or types of projects the firm typically designs;
professionals on staff (including architects, landscape architects, interior designers, and engineers); and
a portfolio of completed projects.
After determining which design firm to contact, it is important to establish who to speak to in the office and when. Office staff sizes and personnel vary, but typically include individuals performing one or more of the following functions:
project manager (selecting consultants and managing design budget, schedule, and staffing);
project architect (overseeing project designers and coordinating consultants); and
project designer (designing functional solutions for the owner's needs and initiating product research).
Additionally, consultative (i.e. contractual) personnel may include:
interior designer (selecting interior finishes and designing the interior space);
landscape architect (selecting specialized paving materials and designing the exterior space); and
specifier/independent specification consultant (helping coordinate drawings and specifications).
Project stages
When contacting an architectural firm about a particular project, one should remember each design professional requires different types of information, depending on the project stage. (For more information on project stages, see the Construction Specifications Institute's [CSI's] Project Delivery Practice Guide.)
These stages are chronological project development phases, indicating or directing specific project delivery activities and ultimately leading to construction. They are standard benchmarks of activity, and are generally the same for all construction projects (and architectural firms). Understanding the activities and individuals involved at each project stage will make the consultative call on the design firm more valuable to the design professional and more productive for the contractor.
The five stages of project development include:
project conception;
design;
construction documentation;
bidding; and
construction.
There are specific activities and contractually required deliverables (i.e. graphic and written documentation) associated with each project design stage.