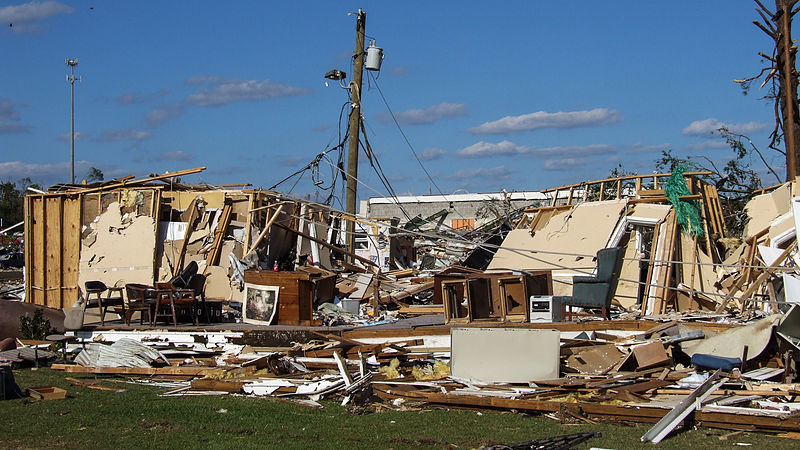 According to a new report by the National Institute of Standards and Technology (NIST), keeping structures operational following natural disasters would be more likely with improved standards and codes for the construction of residential and commercial buildings.
"Current standards and codes focus on preserving lives by reducing the likelihood of significant building damage or structural collapse from hazards," said Steven McCabe, director of the NIST-led, multiagency National Earthquake Hazards Reduction Program (NEHRP) and one of the authors of the new publication. "But they generally don't address the additional need to preserve quality of life by keeping buildings habitable and functioning as normally as possible, what we call 'immediate occupancy.' The goal of our report is to put the nation on track to achieve this performance outcome."
The report, presented to the U.S. Congress, included potential research and implementation activities. The research goals were developed with the assistance of a group of recognized experts and stakeholders who participated in a national workshop hosted by NIST in January 2018. The contributors recognized four significant areas they believe should be considered when developing plans to achieve immediate occupancy performance: building design, community needs, economic and social impacts, and fostering acceptance and use of new practices.
The report also discussed challenges facing the effort to make buildings functional after natural hazards, like motivating communities to make the investment, managing how costs and benefits are balanced, and garnering public support.
"Cities and towns can be rebuilt, but lifestyles are damaged, sometimes permanently, if businesses, schools, utilities, transportation, and other essential operations are out of service for an extended period," said Therese McAllister, manager of NIST's Community Resilience Program and another report author.
The report concludes by pointing out that "increasing the performance goals for buildings would not be easily achieved, but the advantages may be substantial" and that making such objectives a reality "would entail a significant shift in practice for development, construction and maintenance or retrofit of buildings." According to its authors, the release of the report is the initial step toward creating an action plan to achieve immediate occupancy across the country with organized and specific research goals and implementation activities.