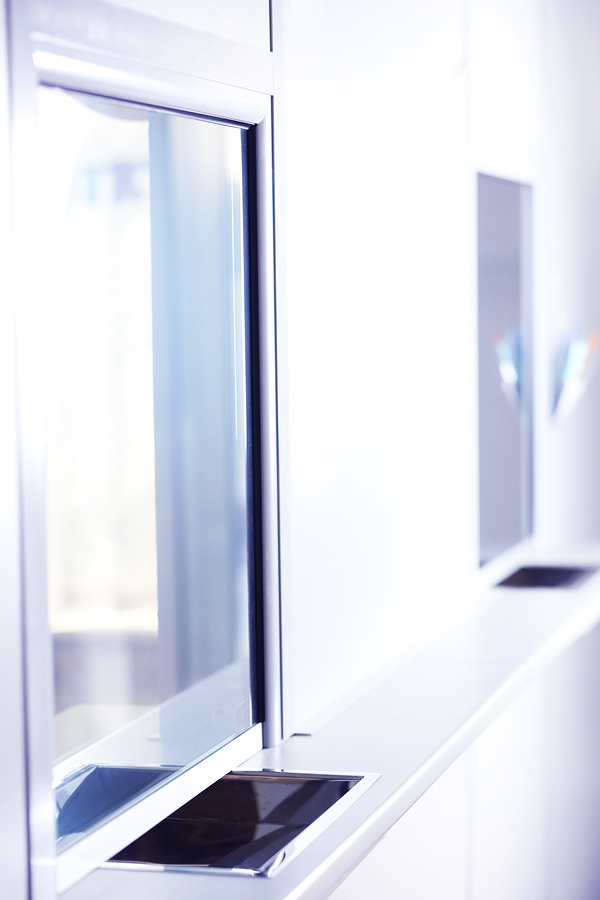 Security windows versus detention windows
by Kristi Duce-Romero, RA, CCS, CSI, AIA, NCARB
While security windows and detention windows may seem to serve the same purpose, the major difference comes down to whether you intend to keep the threat in or to keep it out. The answer to this simple question will influence how to correctly specify the right type of window for a facility. For instance, with security windows, the glazing is installed from the inside—therefore, the removable glazing stop is on the inside. On detention windows, the glazing is installed from the outside, with the removable glazing stop on the outside. This is because of where the threat lies.
Security windows are fixed-type service and teller windows used in financial institutions, gas stations, convenience stores, theaters, sports stadiums, entertainment venues, and other locations where monetary transactions occur and security is paramount. The 'threat' or 'attack' side is from the outside or public side, and the inside or teller side is the 'secure' side. The reverse is true for detention windows. Detention windows are used on the exterior of correction facilities, courthouses, and other institutions where inmates are detained—therefore, the 'threat' or 'attack' side is from the inside and the outside or public side is the 'secure' side.
As the perceived threat against security windows comes from the outside, presumably by one or more people who have the ability to be armed with any number of different weapons, security windows need be able to withstand the loads and impacts resulting from one or more of the following:
ballistic attacks;
blunt- and sharp-tool attacks;
thermal stress; and
chemicals.
With detention windows, the threat comes from the inside by one or more people, such as inmates, with limited types of weapons available for use in an attack. For this reason, detention windows need to withstand only the type of abuse to which it is possible to become subjected in the field, which would primarily be attacks using battering devices such as benches, bunks, fire extinguishers, or tables. As a result, security windows and detention windows are tested using different standards.
Security windows are tested for forced entry resistance according to either H.P. White Laboratory (HPW) Test Procedure (TP) 0500.03, Transparent Materials for Use in Forced Entry or Containment Barriers, or ASTM F1233, Standard Test Method for Security Glazing Materials and Systems. Forced entry tests are performed by real people who employ their tools and knowledge in a manner that will most readily reenact a forced entry.
Detention windows are tested for attack resistance according to ASTM F1592, Test Methods for Detention Hollow Metal Vision Systems. This test incorporates a sequence of strikes by various types of rams mounted on a pendulum, replicating attacks of limited duration using materials that might be available to inmates during a prison riot. Detention windows can be tested for both ballistics and forced entry, but this is not standard.
Security windows are tested for ballistics according to:
ASTM F1233;
HPW-TP-0500.03;
UL 752, Standard for Bullet-resisting Equipment; or
National Institute of Justice (NIJ) STD-0108.01, Ballistic-resistant Protective Materials.
While these two types of windows have some significant differences, they also share similarities, such as:
materials: frames can be made of either steel, aluminum, or stainless steel;
finishes: frames can be factory-primed, anodized, baked enamel, or powder-coated;
sustainable design: frames can meet requirements for recycled content;
energy performance: frames can be thermally improved and the windows are rated for U-factor and solar heat gain coefficient (SHGC); and
windborne debris: windows can comply with requirements.
Understanding the similarities and differences between security windows and detention windows  can help design professionals better specify the correct assembly for a facility and greatly reduce errors or inconsistencies when specifying one of these two window types.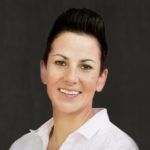 Kristi Duce-Romero, RA, CCS, CSI, AIA, NCARB, is a MasterSpec architectural specifications writer for ARCOM. She has more than 15 years of experience in architecture, working on a variety of project types across North America, from small, complicated renovation work to multi-million-dollar new construction projects for residential, corporate, healthcare, historic preservation, retail, and educational buildings. Her experience as a project architect, project manager, and construction administrator brings an additional element of experience to her specification writing. Duce-Romero can be reached at kduce@arcomnet.com.