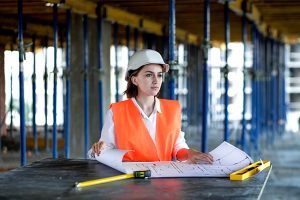 With Women in Construction (WIC) week running from March 6 to 12, Construction Employers Association (CEA) and National Association of Women in Construction (NAWIC) Cleveland Chapter have joined forces to celebrate women in the industry.
The two organizations are holding roundtables and educational sessions across the region to engage conversations with different industries about challenges, needs, successes, how to respond to the demands and what is being done or considered to bring about more gender equity.
Despite a labor shortage, women still only make less than 10 percent of the construction workforce. In fact, women working in construction numbered 1.5 percent of the entire U.S. workforce in 2018.
For over a century, CEA has been committed to leading, learning and making a difference in the Ohio construction industry. Members include construction companies, specialty contractors, suppliers, and associations.
"We recognize the need and opportunity for more women in the global construction workforce and the value of WIC week," says Glen Shumate, executive vice-president of CEA. "Women have demonstrated capability, competency and success yet are under-represented."
CSI also takes pride in supporting women in the architecture, engineering, construction, and owner (AECO) community. One key resource CSI offers to support their work is providing women—and all CSI members—with the industry's benchmark advanced certification program.