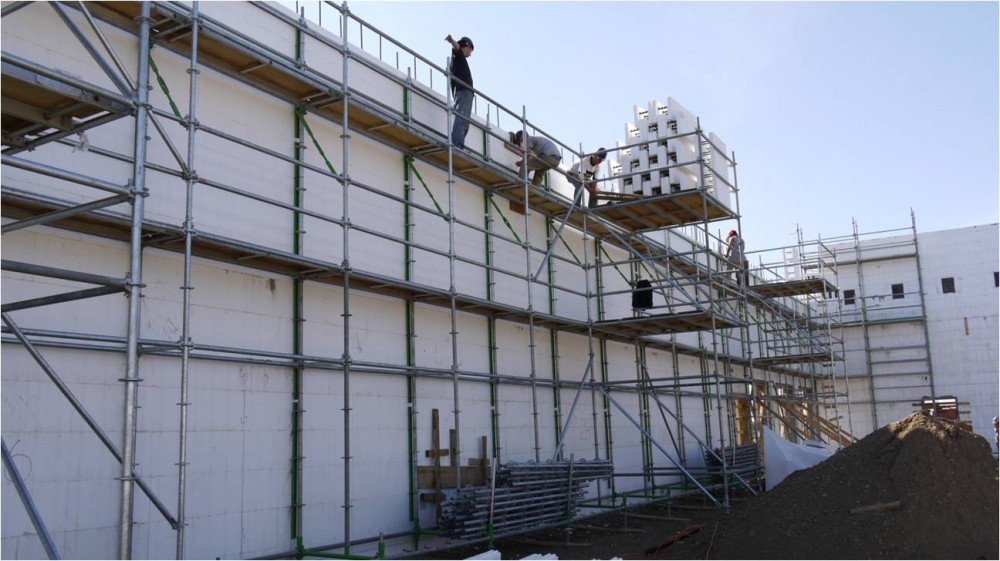 Four insulating concrete form (ICF) companies have cemented a deal to form a new industry group.
The Council of ICF Industries (CICFI) seeks to promote the construction assembly, which comprises dry-stacked formwork for reinforced concrete, usually made with a rigid thermal insulation that stays in place as a permanent interior and exterior substrate for structural walls, floors, and roofs.
The association's inaugural chair, Andy Lennox, told The Construction Specifier CICFI will seek strategic alliances with related groups and delve into industry-level technical research to raise awareness about the sustainable attributes of these assemblies.
"Overall, construction professionals do not have an appreciation for the speed of construction that ICFs bring to the table, especially for larger commercial structures," he said. "Many design professionals are also unaware of the size, scope, and range of buildings that have been successfully constructed with ICFs."
CICFI's initial membership includes Logix Insulated Concrete Forms Ltd., Nudura Corporation, Quad-Lock Building Systems Ltd., and Superform Products Ltd. According to Lennox, these companies cumulatively represent the majority of the ICF products manufactured in North America.
"Now that our association is officially up and going the implementation and execution begins," Lennox said. "This association is long overdue, we are excited to get started and we look forward to additional ICF manufacturers joining us as we move forward."