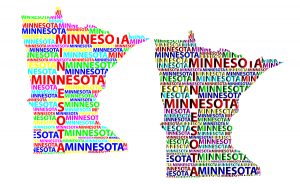 Intertek, a quality assurance (QA) provider to industries worldwide, has created a new 6503-m2 (70,000 sf) building and construction laboratory in Fridley, Minnesota.
The expanded space will allow Intertek to offer customers systemic assurance, testing, inspection, and certification (ATIC) solutions, including:
full-scale, indoor mockup capabilities;
air/water/structural testing;
impact and pressure cycle testing;
air/water field testing;
vertical façade/roof inspections;
acoustical field testing;
insulating glass testing;
large- and small-scale environmental chamber testing;
safety glass testing; and
thermal testing and thermal computer simulations.
This facility is accredited by the American Architectural Manufacturers Association (AAMA), International Accreditation Services (IAS), National Fenestration Rating Council (NFRC), Safety Glazing Certification Council (SGCC), International Green Construction Code (IgCC), Miami-Dade County, Texas Department of Insurance (TDI), and the Florida Building Commission (FBC).
"Our mission at Intertek is to offer our customers total quality assurance solutions through innovative services, experienced subject matter experts, and state-of-the-art technology and equipment. We are thrilled to be opening a new, larger, cutting-edge facility in Minneapolis to bring our customers the best-in-class services they need to get their products to market quickly and efficiently," said Gavin Campbell, senior vice-president at Intertek.