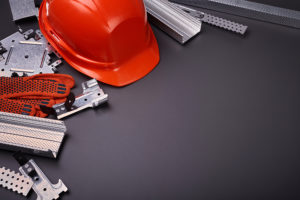 Experts in the cold-formed steel (CFS) industry have an opportunity to share their knowledge at the upcoming International Specialty Conference on Cold-formed Steel Structures, thanks to a recent call for abstracts. The event, arranged by Wei-Wen Yu Center for Cold-formed Steel Structures (CCFSS) at Missouri University of Science and Technology, is set to come to St. Louis' Union Station Hotel November 7 to 8, 2018.
Event coordinators state submitted abstracts may focus on a variety of subjects, including research, structural design, new products and design criteria, engineering education, and construction methods. They should be suitable for the conference's typical audience of researchers, engineers, manufacturers, and educators.
Students completing MS or PhD degrees may submit papers under a special category—the Wei-Wen Yu Outstanding Paper Award, which is open only to student-authored papers based on the student's research or thesis. Students may also qualify for the Wei-Wen Yu Outstanding Student Scholars Award, which reimburses graduate and undergraduate students traveling to the conference to present a paper.
Abstracts will be accepted until December 1, while final papers are due April 3.