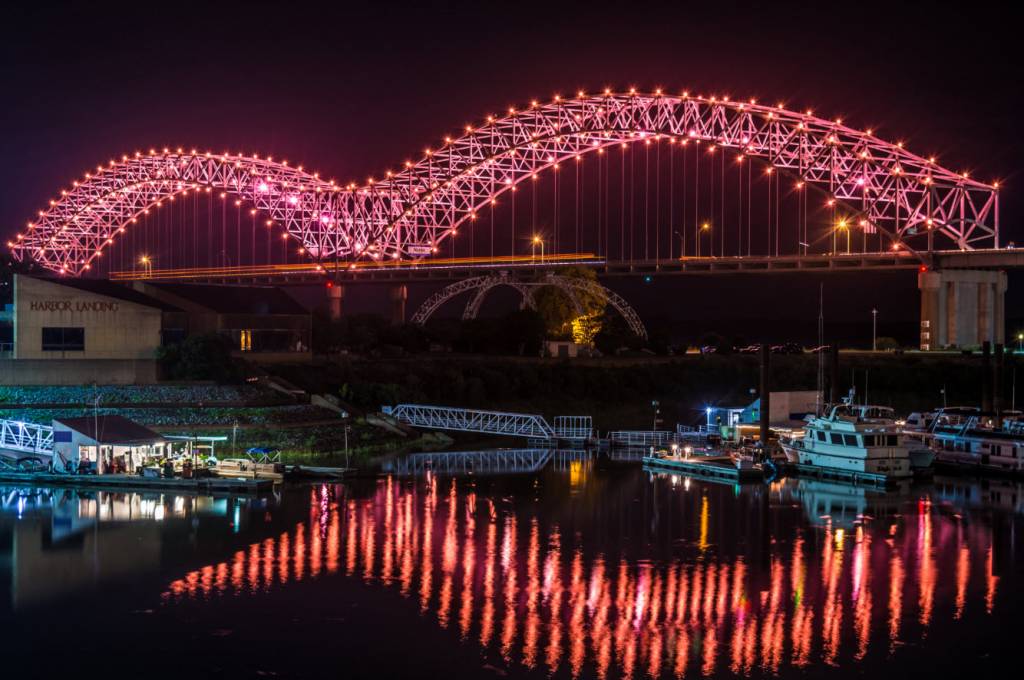 A connected light-emitting diode (LED) lighting system has been added to the Hernando de Soto Bridge in Memphis, Tennessee, to remotely monitor both the Big River Crossing and the bridge from a single dashboard.
With nearly 10,000 individually controllable light points, the installation is one of the first connected LED lighting systems of its kind.
"By integrating the Big River Crossing and Hernando De Soto Bridge, the lights reimagine how residents and visitors will experience the iconic Memphis riverfront while also capturing the attention and imagination of millions of people and thousands of cities around the world," said Roger Karner, president of Signify.
The architectural lighting fixtures are specifically designed to withstand harsh weather, excess vibration due to automobiles, and extreme heat. The LED technology featured in the installation can produce more than a billion colors in a variety of beam angles, ensuring every truss and cable on both bridges is defined and vibrant.
The LEDs can also create hundreds of possible light distribution patterns and configurations to create static or fluid displays with animated color shows.