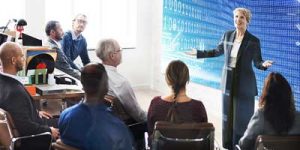 LafargeHolcim's United States branch has rebranded as Holcim US, as the company makes its move towards becoming a net-zero emissions company.
Holcim US is a building materials provider, partnering with engineers, architects, and customers to develop durable, low-carbon approaches to construction projects. The company operates in 43 states and offers a range of innovative cement, concrete, aggregates and asphalt products and services through brands including Lafarge, Holcim, Aggregate Industries, and Lattimore Materials. With Holcim transitioning in the U.S., legacy market brands will enjoy a greater sense of unity and identity in their markets.
"As Holcim US, we now share a common purpose and vision that draws on the Group's rich 200-year heritage of building progress," said Toufic Tabbara, interim chief executive officer, U.S. cement, and North America region head at Holcim. "As the company transforms to become the global leader in innovative and sustainable building solutions, our U.S. organization becomes even more closely linked to the leadership position that Holcim Group has been building globally."
Becoming a net-zero company, Holcim puts sustainability at the core of its strategy and drives the circular economy, as a world leader in recycling.