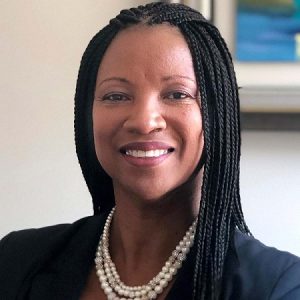 The American Institute of Architects (AIA) board of directors has selected Lakisha Ann Woods, CAE, as the next executive vice-president (VP) and chief executive officer (CEO), effective January 31, 2022.
Woods has held several leadership roles in the design and construction industry. She currently serves as the president and CEO of the National Institute of Building Sciences (NIBS), which convenes experts from the building industry, design industry, government, and regulations to identify and develop solutions to critical issues impacting the built environment, including climate action, natural disasters, and inequity.
Prior to NIBS, Woods served as the senior vice-president and chief marketing officer with the National Association of Home Builders (NAHB). While at NAHB, Woods led a team of 27 staff, oversaw a $54 million budget, and was responsible for marketing and revenue-generating programs, sponsorships, partnerships with national firms, and marketing the International Builders Show.
Woods also serves on the board of directors for several organizations. She is currently the 2021-2022 vice-chair of the U.S. Green Building Council, the 2021-2022 chair-elect of the American Society of Association Executives (ASAE), and chair of the ASAE Foundation.
"I am excited, from day one, to build on AIA's strong foundation of achievements and to expand its leadership role in the industry and society," said Woods. "I look forward to working with the AIA team, volunteer leaders, and most of all, AIA's passionate and engaged members to take full advantage of this dynamic moment in history to secure a future for the association that is as diverse as our society, as inclusive as everyone deserves, and as sustainable as the next generation demands."