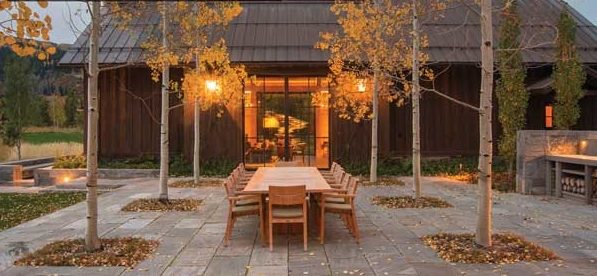 The American Society of Landscape Architects (ASLA) selected 30 projects out of 456 entries as winners of its 2016 Professional Awards.
The awards honor top public, commercial, residential, institutional, planning, communications, and research projects in the United States and around the world.
The following projects won the award of excellence for their category:
General design—Underpass Park (Toronto, Ontario), designed by PFS Studio;
Analysis and planning—The Copenhagen Cloudburst Formula: A Strategic Process for Planning and Designing Blue-Green Interventions, Copenhagen, Denmark by Ramboll and Ramboll Studio Dreiseitl for the Municipality of Copenhagen;
Communications—What's Out There Guidebooks by the Cultural Landscape Foundation;
Residential design—DBX Ranch: A Transformation Brings Forth a New Livable Landscape, Pitkin County, Colorado by Design Workshop; and
Landmark award—Michigan Avenue Streetscape: 20 Years of Magnificent Mile Blooms, Chicago by Hoerr Schaudt Landscape Architects for the city of Chicago/Michigan Avenue Streetscape Association.
Winners will receive their awards at the ASLA Annual Meeting and Expo in New Orleans on Oct. 24.
For a full list of winners, click here.