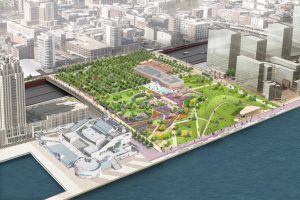 After more than a decade of planning and a two-year delay, preliminary construction has commenced on a project to place a highway cap over a stretch of Interstate 95 (I-95) in Philadelphia, Pennsylvania, to connect its Old City neighborhood with the Delaware River waterfront.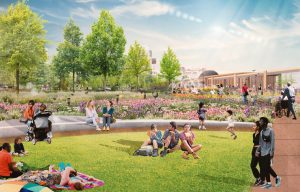 The cap, which will cover the highway trench, will accommodate nearly 4.8 ha (12 acres) of parkland, and seamlessly connect the city to the riverfront at Penn's Landing. This project is viewed as transformational for the area and is being built on the land held by Delaware River Waterfront Corporation (DRWC), a regional economic development agency, which is collaborating with state and private partners.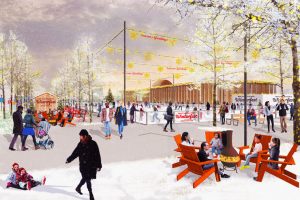 The first stage of the $329 million project, led by the Pennsylvania Department of Transportation (PennDOT), will require demolishing an existing cap over I-95 and Columbus Boulevard and constructing a new, larger one to hold the park, spanning Front Street to the river, and Chestnut and Walnut streets. It will also conceal a section of Columbus Boulevard.
The work is expected to take at least two years, with visible construction starting in the spring. The city and DRWC will collaborate to build out the new park, with approximately one-third of the hectarage (acreage) situated over I-95 and Columbus Boulevard, while the rest will slope down to the riverfront.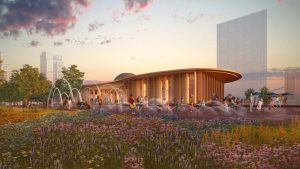 Some of the notable features of the development will be the Park at Penn's Landing, which will house several family-oriented recreational and event spaces, as well as food and drink options. The addition of a RiverRink plaza will also allow the city to hold the annual WinterFest with the customary rink, boosted by firepits and cozy cabins. Further, a 1,254-m2 (13,500-sf) carbon-neutral building made from mass timber will include a cafe, public bathrooms, and an open-air pavilion.