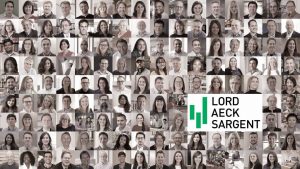 Lord Aeck Sargent (LAS) has emerged as Lord Aeck Sargent Planning & Design Inc., an independent design firm, owned and operated by its principals and directors.
The announcement came after construction firm Kattera Inc. filed for bankruptcy this July, which acquired LAS in 2018. Building on the firm's 80-year history, LAS is looking forward to continuing its dedication to its staff, clients, and design excellence.
"Lord Aeck Sargent will continue to provide responsive design to all of our clients and will be an integral part of the industry and our communities—all six of our offices and eight areas of practice remain strong with a renewed commitment to creative solutions and to exceptional service," said Joe Greco, president of Lord Aeck Sargent Planning & Design Inc.
LAS is an award-winning architecture, planning, interior design, and landscape architecture firm serving clients in college and university, K-12 education, multi-family housing/mixed-use/commercial, and urban design/planning markets. The design firm specializes in sustainable design, science and technology, arts and culture, and historic preservation.
Following a national practice with offices across the United States, LAS won three American Institute of Architects' (AIA) National Honor Awards and is a 2021 AIA Committee on the Environment (COTE) Top Ten Award honoree.