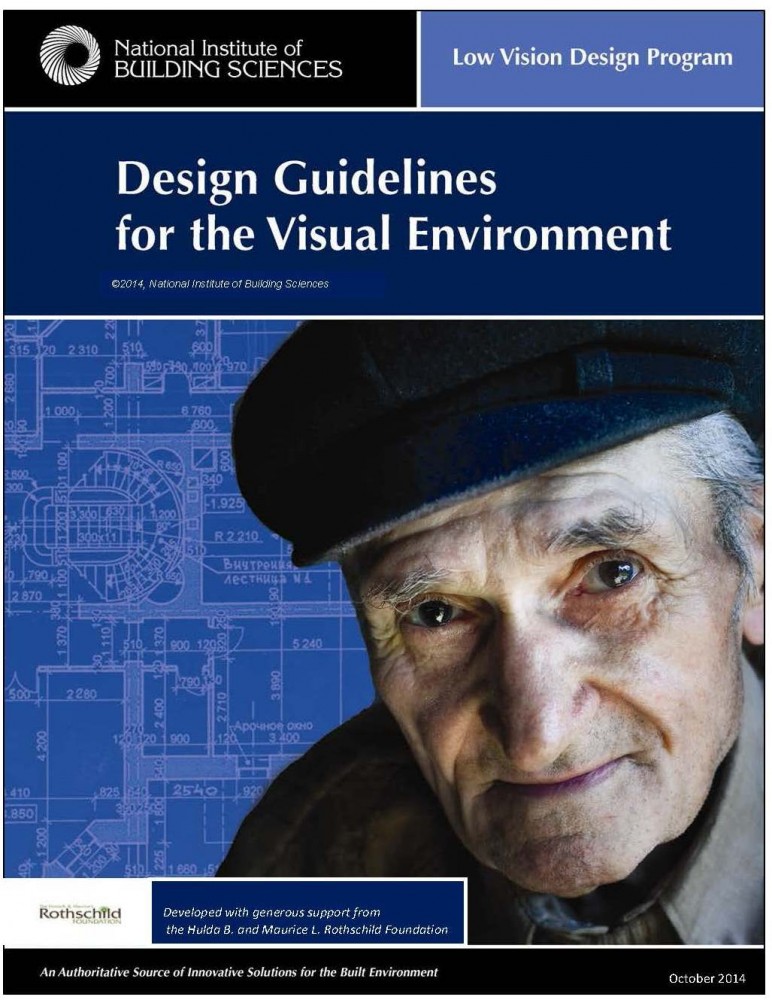 The National Institute of Building Sciences (NIBS) Low Vision Design Committee (LVDC) has released a new draft of Design Guidelines for the Visual Environment for public review until November 10.
The guidelines contain chapters on general design principles, site and landscape design, and architecture, interior, and lighting design. It addresses planning and design of a building and facility site, including:
? features used to access the building or facility, such as walkways, pathways, stairs, and ramps;
? interior finishes and fixed/moveable furnishings; and
? use of daylighting and electrical systems.
Developed by LVDC with support from the Hulda B. and Maurice Rothschild Foundation and the James H. McClung Lighting Research Foundation, the guidelines aim to help design professionals accommodate a growing segment of the population who live with the spectrum of vision disorders contributing to low vision.
All stakeholders are invited to provide comments on the document, which can be downloaded online and then marked up with Word's "Track Changes" function and sent to program director Stephanie Stubbs.