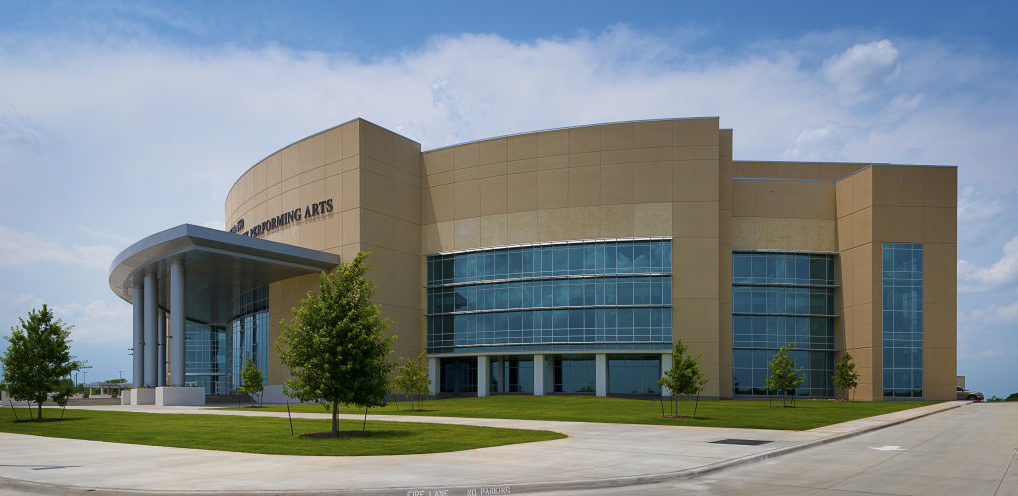 by Walt Lutzke
Situated on a hill in a Dallas-Fort Worth suburb, Mansfield Independent School District's Center for the Performing Arts features oversized entrances matched with large, curving spans of glass and aluminum storefront, as well as a curtain wall with sunshades, drawing attention from the students, staff, and community.
Designed by Huckabee, the 13,099-m2 (141,000-sf) facility also features towering concrete columns that accent the façade for a sense of flow and cascading mass. The high school's new performing arts center opened for its first event in 2012 with the 5500-seat Cunningham Performance Hall at the heart of the structure. Its multi-use design enables the hall to be divided into three separate event venues—including two 750-capacity lecture halls. Additionally, a professional development center accommodates up to 500 and can be divided into six separate break-out rooms designed for meeting, training, and banquet needs. Adjacent to the space are three state-of-the-art computer laboratories.
Byrne Construction Services managed the nearly two-year building project estimated at more than $40 million. In total, 1036 m (3400 ft) of glazed curtain wall and storefront wrap the structure. A forecourt plaza collects visitors as they approach the facility, and a short set of stairs emphasizes the procession up the covered walkway, leading to the 2.7-m (9-ft) high wide-stile doors at the central lobby tower.
Beyond aesthetics, the thermally improved, 178-mm (7-in.) deep curtain wall and sunshades help keep out the Texas heat. The sunshades' 127-mm (5-in.) airfoil blades and tubular fascia direct wind and water away from the building. Enhancing the systems' durability, the aluminum framing and sunshades were finished in clear anodize.
Further supporting the project's daylighting goals, the curtain wall's glass offers high levels of visible light transmittance (VLT) and solar control. The glass' subtly reflective, steel blue-gray appearance magnifies the scale and sweep of the design viewed from the exterior. Grand views and low interior reflectance bring a warmth and sense of place to the interior, with a clear, natural view of the outdoors. The combination of glass and aluminum framing, function, and form, help convey the school district's desired dramatic impression.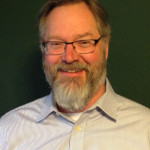 Walt Lutzke, CSI, CDT is Tubelite Inc.'s marketing promotions coordinator. Drawing from more than 30 years of experience in storefront, curtainwall, entrance, and daylight control systems he supports the company's architectural specification and continuing education, public relations, advertising, sponsorships, and trade show exhibitions, as well as the website and technical manual. Lutzke can be reached at wlutzke@tubeliteinc.com.