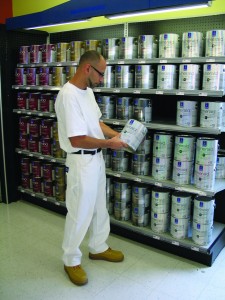 by Joe Kujawski
Today's coatings are more specialized than ever, meeting the demands of various applications. It can be difficult to navigate product options, keeping in mind performance, substrate, volatile organic compound (VOC) regulations, green certifications, sustainability, and aesthetics. With so many different aspects coming into play, the process is complex.
Fortunately, manufacturers can serve as an ally to design professionals, assisting in paint and coating specifications. These companies often have an understanding of the latest industry regulations, as well as access to project history.
Effective specification despite lack of universal standards
There are numerous industry-accepted ASTM test methods used to rate coating quality, such as hide, washability, and durability. However, these are consensus-based standards developed by industry-leading organizations. To fully understand a product's overall performance, it is vital to work with the manufacturer to specify the right product for a project. The companies can assist in determining the unique needs of a project and match them with a comprehensive set of benefits found in the right coating.
Manufacturers can also offer insight into the constantly changing VOC regulations to help specify coatings that meet current environmental standards.
Seek collaborative help
Some paint manufacturers employ trained coatings specification advisers who tap into the latest installation techniques that can be different from a national to a regional level. Organizations such as Painting and Decorating Contractors of America (PDCA) and NACE International also offer information on proper coating techniques and best practices. These organizations have hundreds of guidelines for proper touch-up practices and appropriate application methods.
In addition to application methods, green building standards and rating systems can factor into the specification process. Since there are so many different ones available, collaborating with manufacturers is key to specifying the right coatings for a project.
Leading manufacturers may provide services such as:
custom specifications, construction document analysis, updates, and crossovers;
reviewing submittals and substitutions; and
supplying product and color samples.
Questions to ask
There are numerous important variables to discuss with manufacturers during the product specification process. Key questions include:
Is this product going to withstand the project's environmental conditions? (e.g. Is there a lot of water? Will the walls be frequently cleaned? Is it a high-traffic space? Are there temperature extremes?)
Is the product right for the substrate or is there a special primer that needs to be specified?
Does this coating meet VOC regulations for the area in which the project is located?
Is it available in the color and sheen the client wants?
Is it available in the area in which the project is located?
By taking advantage of opportunities for specifier/manufacturer collaboration, the coatings part of the construction process can be smooth and expeditious, with current, executable specifications.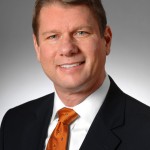 Joe Kujawski is director of marketing for the Sherwin-Williams Paint Stores Group in North America. Based out of the company's headquarters in Cleveland, Ohio, he directs marketing strategy for the healthcare, hospitality, multi-family, and commercial architect market segments. In his career with Sherwin-Williams, Kujawski has held many field sales and marketing management positions. He holds a bachelor's of science from Old Dominion University and an MBA from Florida Atlantic University. Kujawski can be contacted by e-mail at sherwin-williams@spongpr.com.