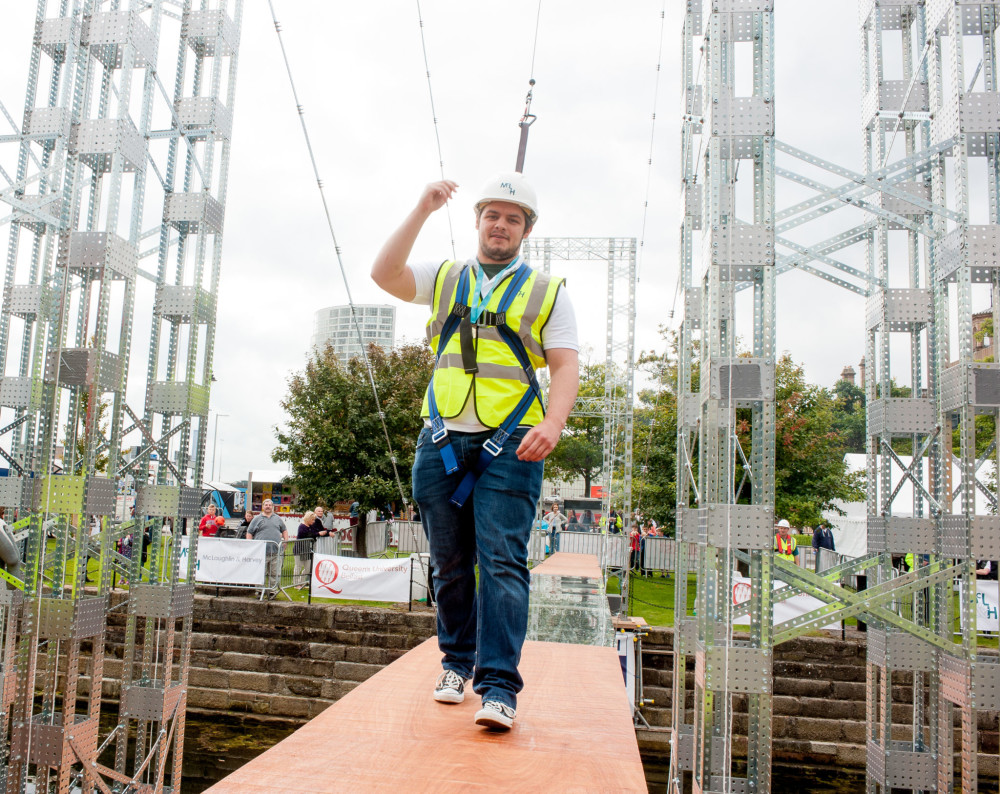 Guinness World Record officials confirmed the Queen's University Belfast in Northern Ireland's 'Big Bridge Build' project is the world's largest Meccano structure at an event last month.
"This event has been a fantastic way to celebrate the student and staff's incredible work over the past year, but also a chance to show local children more about the exciting courses we offer here at Queen's University," said senior structures lecturer, Danny McPolin.
The 'Big Bridge Build' project, spearheaded by the university's School of Planning, Architecture, and Civil Engineering, is a year-long collaboration between academics, students and local children involved in the school's outreach program. The program encourages children to think about careers in science, technology, engineering, and mathematics (STEM).
The bridge is made of 11,000 pieces of Meccano and weighs 600 kg (1323 lb). It is 28.5 m (96 ft) in length and 6 m (26 ft) tall. The total length of Meccano pieces laid end to end is 3835 m (12,582 ft), which is equivalent to the height of 10 Empire State Buildings.