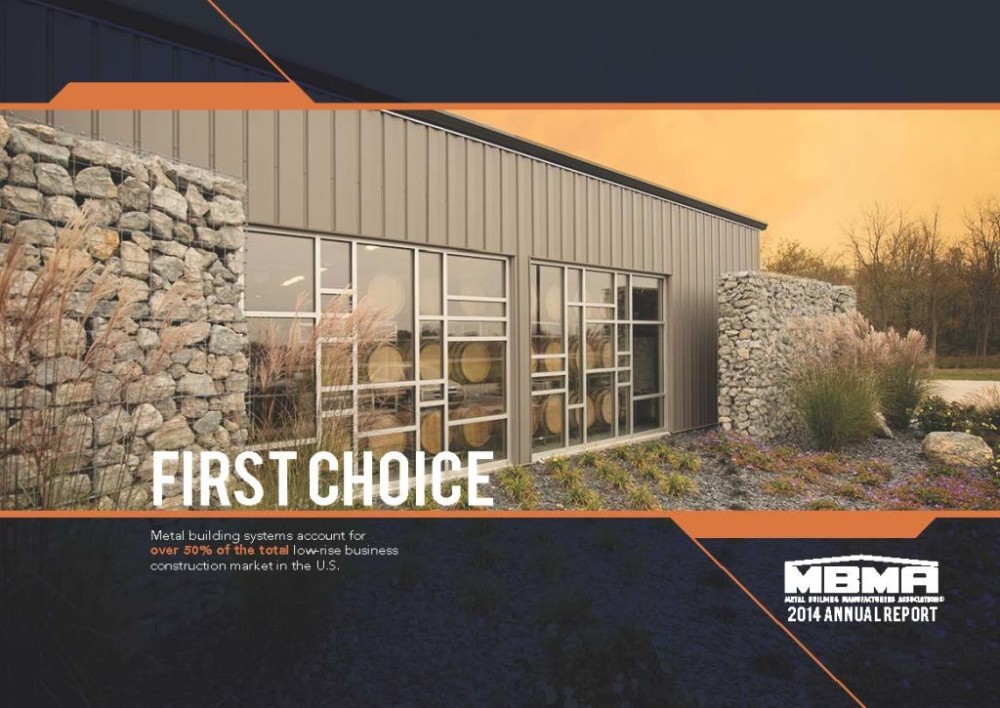 The Metal Building Manufacturers Association (MBMA) has released its annual report covering the achievements it has made over the last year.
"First Choice" is a resource for those in the low-rise commercial market, as well as for those working with metal buildings. It highlights technical research, sustainable innovations, industry advocacy, safety preparation, and educational programs.
"The 2014 annual report details many of the research initiatives and educational programs the association is undertaking," said incoming MBMA chair, Tom Gilligan. "Throughout 2014, MBMA continued to educate potential buyers, designers, and specifiers about the sustainability and energy efficiency of metal buildings."
One piece of highlighted research was conducted by the MBMA Energy Committee. The committee started working with Oak Ridge National Laboratory (ORNL) on the Flexible Research Platform project where a full-scale metal building was computer-controlled and monitored with sensors to provide data on the building's performance. To discover which was the best energy-saving combination for metal buildings, they switched out each wall type, roof type, window, light-transmitting panel, and other accessories with multiple options.
Another highlighted research project was conducted by the MBMA Technical Committee for wind loads. The committee started developing a design procedure for flexible jambs by using research evaluating the catenary forces on an overhead, coiling garage door in a metal building. It states in the report this research will benefit the industry because it provides an accepted procedure for designing flexible jambs for overhead vehicular rolling doors, and offers assurance to the larger engineering community and building officials flexible jamb construction is addressing this condition.
Some of the discussed 2014 research projects with North American universities and engineering schools have continued into this year with topics including seismic performance, structural performance, and connection design.