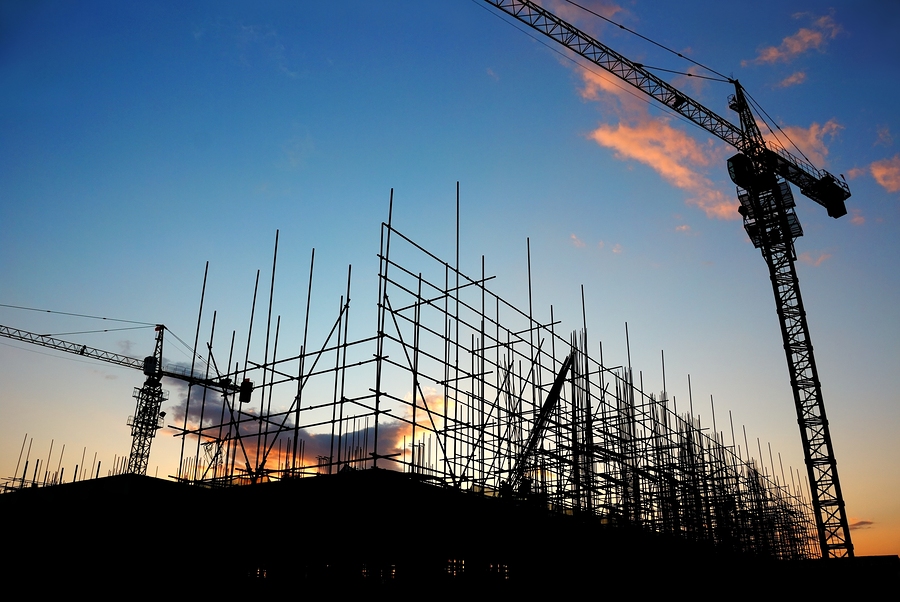 Construction costs continued to accelerate in May with double-digit increases for a range of building and road materials, including many that are subject to newly proposed tariffs that could drive prices even higher, reports the Associated General Contractors of America (AGC).
"Prices jumped at double-digit annual rates for metals, lumber and plywood, and diesel fuel, while ready-mixed concrete, asphalt paving, and roofing materials also had unusually large increases," said Ken Simonson, AGC's chief economist. "The cost of all goods used in construction rose 8.8 percent from May 2017 to May 2018, the steepest annual increase in nearly seven years."
The analysis stems from data reported by the AGC's Labor Department, which shows a consistent rise in producer price index (PPI) for many construction materials from May 2017 to May 2018, including:
aluminum mill shapes (17.3 percent);
lumber and plywood (13.9 percent);
copper and brass mill shapes (13.8 percent); and
steel mill products (10.5 percent).
AGC also reported a sharp increase in many associated construction inputs during this period, including:
diesel fuel (44.5 percent);
asphalt felts and coatings (8.9 percent);
ready-mixed concrete (6.5 percent); and
paving mixtures and blocks (5.2 percent).
"These increases far outstripped the 4.2 percent rise in the price index for new construction, implying that contractors are facing a severe squeeze on costs for both ongoing and new projects," said Simonson. "Moreover, tariffs imposed on steel and aluminum since this data was collected in mid-May are likely to drive contractors' costs still higher."
The U.S. government imposed steel and aluminum tariffs on imports from Canada, Mexico, and the European Union on May 31, with the impact from these tariffs not yet reflected in the available data. Construction officials note these tariffs have triggered a surge of orders, which mills say exceeds their current capacity. This could result in construction delays, budget problems, and potential cancellations for future projects, says AGC.
"Considering the impact the mere threat of tariffs have had on materials prices and demand, prices are likely to increase further as the new trade restrictions come online," said Stephen E. Sandherr, the association's CEO. "Forcing contractors to pay more for materials and wait longer to receive them will make construction more costly and slower."
To view the PPIs, click here.