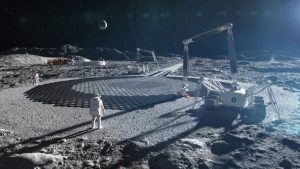 A contract of $57.2 million by NASA to a construction tech and 3D-printing firm will aid in the research and development of space-based construction systems relying on lunar and Martian resources as building materials, supporting planned exploration of the Moon and beyond.
The funding goes to the construction tech and large-scale 3D printing firm ICON, as part of Phase III of NASA's Small Business Innovation Research (SBIR) program, building upon previous NASA and Department of Defense funding for the firm's Project Olympus.
NASA plans to prepare the Moon to be the first off-Earth site for sustainable surface exploration through its Artemis program. Building a sustainable presence on the Moon requires more than rockets. For a sustained lunar presence, robust infrastructure will need to be built on the Moon that provide better thermal, radiation, and micrometeorite protection. ICON's development plans are following a "live off the land" approach by prioritizing the use of in-situ / native materials found on the Moon. From landing pads to habitats, these collective efforts are driven by the need to make humanity a spacefaring civilization.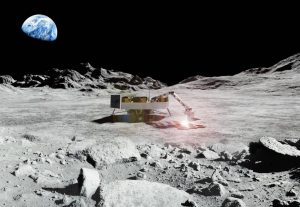 In 2021, ICON was also awarded a subcontract through Jacobs supporting NASA's Space Technology Mission Directorate (STMD) as part of NASA's Crew Health and Performance Exploration Analog (CHAPEA) and delivered the world's first and only simulated Mars surface 3D-printed habitat. Designed by architecture firm BIG-Bjarke Ingels Group, Mars Dune Alpha is located at NASA's Johnson Space Center and will aid in long-duration science missions.
"To change the space exploration paradigm from 'there and back again' to 'there to stay,' we're going to need robust, resilient, and broadly capable systems that can use the local resources of the Moon and other planetary bodies. We're pleased that our research and engineering to-date has demonstrated that such systems are indeed possible, and we look forward to now making that possibility a reality," says Jason Ballard, ICON co-founder and CEO. "The final deliverable of this contract will be humanity's first construction on another world, and that is going to be a pretty special achievement."