New ASTM standard to help ensure bonding quality of wires in concrete
by Katie Daniel | March 18, 2016 3:23 pm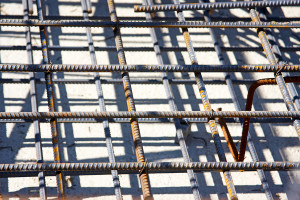 A new standard will help those using wires in prestressed reinforced concrete ensure bonding quality.
The soon-to-be published ASTM A1096, Test Method for Evaluating the Bond Quality of Steel Wire for Concrete Reinforcement was inspired by the assessment of concrete railroad ties that used indented prestressing wires, which had possible bond-related cracking problems.
According to ASTM member Robert Peterman, a Kansas State University research team found wires with low bond quality can lead to structural deficiency, while wires that bond too quickly can cause longitudinal splitting. The new standard will help establish an acceptable bond range corresponding to the specific needs of a prestressed concrete manufacturer, allowing for better specification in purchases and better standardized testing.
Source URL: https://www.constructionspecifier.com/new-astm-standard-to-help-ensure-bonding-quality-of-wires-in-concrete/
---