New contract doc integrates lean practices with design-build
June 26, 2020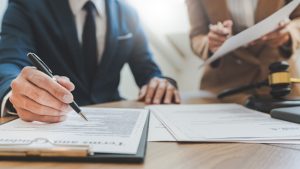 The ConsensusDocs Coalition[2] has published the ConsensusDocs 431, the industry's first standard contract document that tailors lean practices to work with the design-build project delivery method.
Lean practices are growing in importance to the AEC industry, because they improve value, efficiency, and relationships. The design-build project delivery method is becoming popular. It offers integrated design and construction services. However, before now, design-build projects have not explicitly incorporated lean practices contractually. Consequently, the ConsensusDocs 431 will help facilitate subscribers to obtain the vast majority of the benefits offered by lean tools and processes without requiring an integrated project delivery (IPD) contract.
"Many people believe that you need to an IPD contract to get the benefits of Lean," said Brian Perlberg, executive director of ConsensusDocs. "This simply is not true. The ConsensusDocs 431 leverages the integration of design-build with the innovation and efficiency of lean. This is good news because not everyone is ready to sign an integrated form of agreement (IFOA) like the ConsensusDocs 300 IPD agreement that requires three or more parties to all sign the same agreement."
The lean design-build addendum coordinates well with the ConsensusDocs 400 series of design-build agreements but can also be easily customized with other standard design-build agreements as well as bespoke design-build agreements. By providing lean practices in agreements explicitly, owners, design professionals, and builders have a contractual standard to utilize to collaborate more effectively, rather than rely on cultural aspirations.
Endnotes:
[Image]: https://www.constructionspecifier.com/wp-content/uploads/2020/06/Opener-26.jpg
ConsensusDocs Coalition: https://www.consensusdocs.org/
Source URL: https://www.constructionspecifier.com/new-contract-doc-integrates-lean-practices-with-design-build/
---