New research council formed for concrete industry
August 15, 2014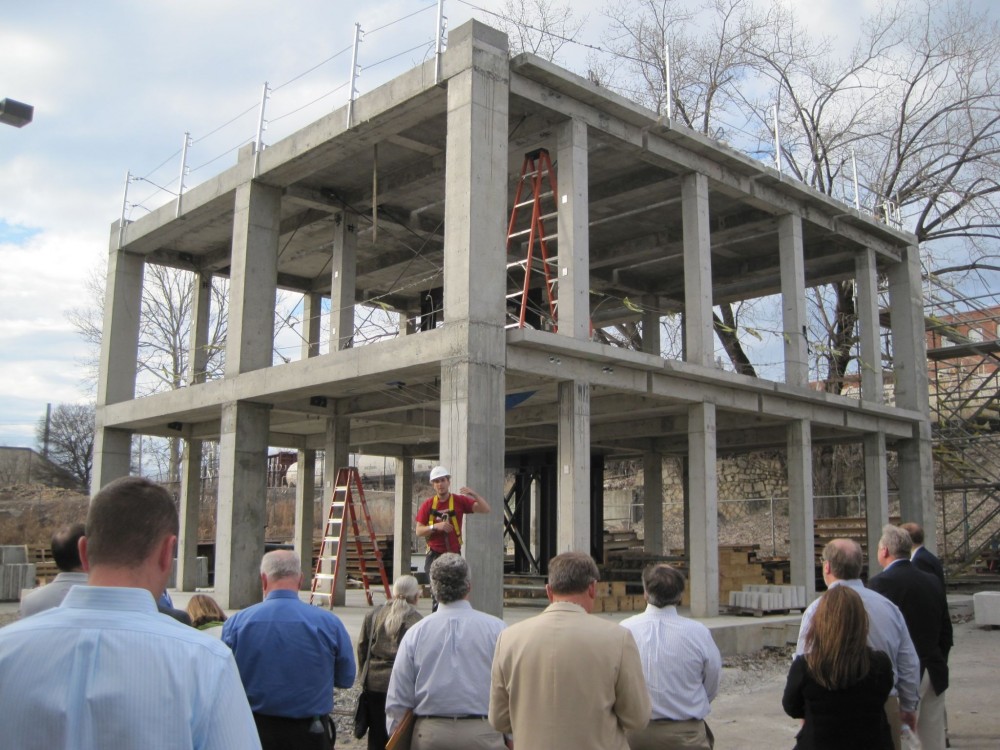 Numerous industry partners have developed the Concrete Research Network (CRN)[1] to connect researchers, donors, and funders in the industry.
Spearheaded by the American Concrete Institute (ACI) Foundation, CRN is a space for those in the concrete industry to connect with researchers, funding opportunities, and users with technical research needs.
"The Concrete Research Network enriches the process of funding, advancing, and publicizing concrete industry research," ACI's executive vice president, Ronald Burg, told The Construction Specifier. "This research contributes to the refinement of standards and substantiates the inclusion of new technology and information into the building codes."
Currently, the organization also includes:
? American Society of Concrete Contractors (ASCC) Education, Research, & Development Foundation;
? Charles Pankow Foundation;
? Concrete Reinforcing Steel Institute (CRSI) Education & Research Foundation;
? Portland Cement Association (PCA) Education Foundation;
? Precast/Prestressed Concrete Institute (PCI); and
? Ready Mixed Concrete (RMC) Research & Education Foundation.
Resources from the council can be found on their website for all members of the concrete industry, from technical committees to trade associations, and engineers to product manufacturers.
Users will find articles, photos, and technical information on various aspects of the industry, including:
? decorative concrete;
? cleaning, repair, and maintenance;
? general concrete construction; and
? sustainable concrete building.
Finally, comprehensive sections are available for locating specific contractors and products across North America.
Endnotes:
Concrete Research Network (CRN): http://www.concreteresearchnetwork.org/
Source URL: https://www.constructionspecifier.com/new-research-council-formed-for-concrete-industry/
---