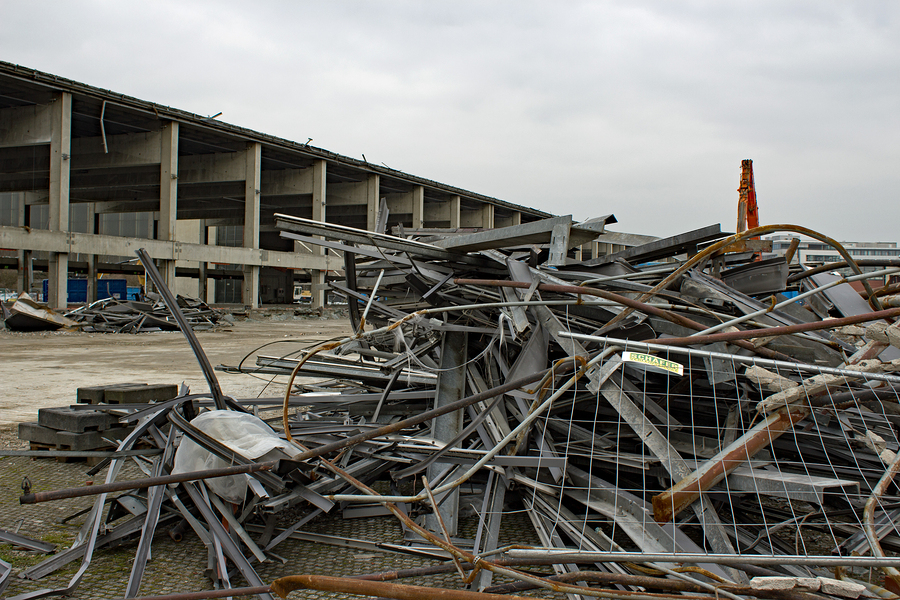 by Kristi Duce, CCS, GGP, CSI, AIA, NCARB
Construction—especially demolition operations—can generate an enormous amount of waste. According to the U.S. Environmental Protection Agency (EPA), 162.2 million tons of construction and demolition debris were generated from buildings in 2013. The American Institute of Architects' (AIA's) Best Practices indicates up to 80 percent of this waste may be diverted from landfills with a thorough construction waste management plan. As a result, a construction waste management plan is now a requirement of many municipalities and sustainable design standards.
The first step in creating a construction waste management plan is setting a quantitative goal—this may be set by the owner or authority having jurisdiction (AHJ), possibly to comply with a sustainable design standard. An identification plan is then created to determine the types and amounts of the demolition and construction waste.
Next, a waste reduction work plan is devised for both construction and demolition. This outlines how much of the waste can be disposed of, recycled, and salvaged; it also establishes the procedures for materials handling and transportation. The work plan should also include a list of local recycling and processing facilities.
After this plan is complete, a cost/revenue analysis is used to compare the total cost of disposal with the cost incurred by implementing the waste reduction plan. Onsite training, monitoring, and reporting are all critical parts of the waste management plan, which should be completed by a contractor-designated waste management coordinator.
Construction waste management should be considered in the early planning stages of a project. This way, architects can employ strategies like designing based on standard sizes or limiting material types and mixing to reduce the amount of excess.
Completing the waste management plan prior to construction (or even at the bidding/negotiation phase) also allows contractors to employ several strategies to minimize construction waste. For example, they can:
prioritize suppliers with packaging policies (e.g. those who use minimal packaging, returnable pallets or containers, or recycled/recyclable materials);
develop detailed framing layouts to avoid waste when ordering;
store and cover wood materials on level blocking to minimize rejects due to warping and twisting;
prioritize suppliers who take back excess building materials for recycling or remanufacture; and
order gypsum board in optimal dimensions or custom sizes to minimize cutoffs.
A successful waste management plan requires an understanding of the building materials and knowing which materials can be recycled. The largest waste material tends to be Portland cement concrete, accounting for 49 percent of the total waste, followed by wood at 25 percent.
Portland cement concrete can be recycled for use as aggregate fill or riprap. Wood, on the other hand, can be recycled in numerous ways, including:
clean, untreated lumber cutoffs as feedstock for engineered wood products,
boiler fuel to produce electricity or steam;
landscape mulch;
soil conditioner;
animal bedding; and
compost additive.
Larger pieces of lumber can be donated to individuals and organizations. Reclaimed wood timbers are also the source for finish materials such as wood flooring.
Several other building materials can also be recycled:
Site-clearing waste can be readily recycled by chipping brush, branches, and trees for compost or organic mulch in landscaped areas after being 'seasoned.'
Asphaltic concrete paving can be used to make new paving after being reduced in size by grinding.
Masonry waste, if cleaned up, can often be reused or donated. Broken masonry can be crushed and used as fill or as mineral mulch in landscaped areas.
Metal is one of the most commonly recycled construction waste materials—recyclable items include piping, conduit, wiring, banding around bundles, flashing, siding, fasteners, and reinforcing bars.
Gypsum board can, in some cases, be recycled anew. Small pieces of gypsum board can be ground up and the shredded paper screened out, with the resulting gypsum powder used as a soil amendment. The paper backing can also be recycled once removed. Large pieces of gypsum board scraps can be used for small areas of a project, or they can be donated.
Carpeting and underpadding are recycled through carpet manufacturers' reclamation programs. Large amounts of leftover carpet can also be donated. Carpet pads are often taken by foam recyclers.
Packaging, including cardboard, boxes, paper, plastic sheets and films, polystyrene packing, crates, and pallets, can often be recycled. Crates and pallets can be returned to the manufacturer, reused on the project site, or broken down and added to the lumber recycling pile.
Lamps from light fixtures can be recycled, including fluorescent, high-intensity discharge (HID), neon, mercury vapor, high-pressure sodium, and metal halide lamps.
Leftover insulation can be installed in interior wall cavities or attics.
Unused paints and stains can be donated, or they may be accepted by certain retailers or landfills and reused, recycled, or repurposed. Unused portions of latex paint can be made available to consumers without modification, or reprocessed into new paint in standard pre-tinted colors. Some latex paint is used to make other products or is employed for biodegradation projects at landfills. Oil-based paint can be used in cement plants, where it is blended into a fuel and burned to recover the energy value.
Unused solvents and sealants can be donated.
In addition to the many recyclable building materials listed, one should keep in mind many types of components can be salvaged whole from demolition operations if they are properly removed and handled. Items that can be reused, donated, or salvaged and resold include:
railings;
cabinets;
moldings;
trim;
doors;
hardware;
windows;
acoustical ceilings;
mirrors;
appliances; and
plumbing and light fixtures.
Sustainability has many different facets, but efforts tend to be largely focused on building design. As landfills continue to feel the burden of demolition and construction waste, it is important to shift some of the sustainable focus to limiting construction waste through the design strategies noted in this article, and maximizing the life of demolition and construction waste material through reuse or recycling. A thoughtful and well-prepared waste management plan will greatly assist a project in achieving its sustainability goals while reducing the burden on the nation's landfills.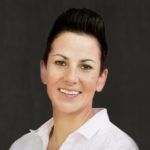 Kristi Duce, CCS, GGP, CSI, AIA, NCARB, is a MasterSpec architectural specifications writer for ARCOM. She has more than 15 years of experience in architecture, working on a variety of project types across North America, from small, complicated renovation work to multi-million-dollar new construction projects for residential, corporate, healthcare, historic preservation, retail, and educational buildings. Her experience as a project architect, project manager, and construction administrator brings an additional element of experience to her specification writing. Duce-Romero can be reached at kduce@arcomnet.com.