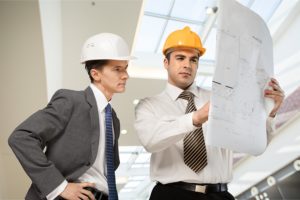 November was the tenth month this year to display an increase in the Dodge Momentum Index—a monthly measure of initial reports for nonresidential building projects entering the planning stage. Last month's reading of 133.2 is up 0.3 percent from October's score of 132.7. In all, the index is 18 percent higher than it was in November of 2015.
Part of this growth is likely due to the 4.1 percent increase seen specifically in commercial building. Despite beginning the year on a low note, commercial planning has experienced a corresponding increase, growing 35 percent from last year. Institutional building, on the other hand, has dropped by 5.2 percent, and institutional planning, which started 2016 well, has receded by two percent.
A total of seven projects—each with values of more than $100 million—entered the planning stages in November, including:
a $400-million office building in Chicago, Illinois;
a $180-million renovation at a New York City hotel;
a $155-million hospital in Rochester, New York; and
a $100-million hospital and research lab in Bethesda, Maryland.
These numbers indicate growth that seems likely to continue in 2017, but it is important to remember they are subject to the fluctuation of the country's economy.