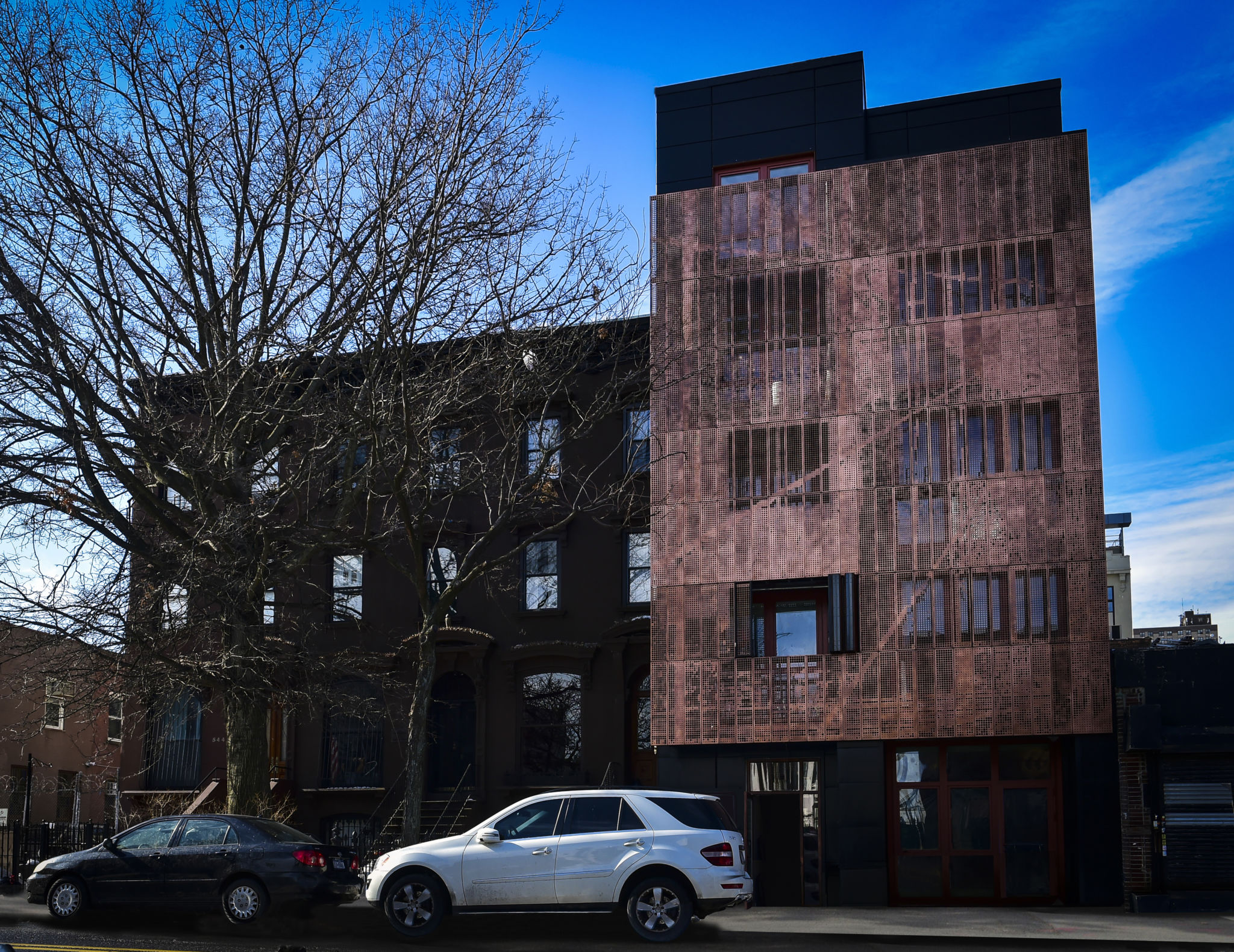 The Copper Development Association (CDA) and the Canadian Copper and Brass Development Association (CCBDA) honored 12 projects as part of their North American Copper in Architecture (NACIA) program.
The awards recognize and promote building projects in the United States and Canada for outstanding use of architectural copper and alloys. The winners included a mix of new and old buildings using the material in innovative ways. They were judged by a panel of industry experts on overall building design, integration of copper installation, and excellence in innovation or historic restoration.
Earning top spot for creativity in the new construction category was Aperture 538, a 10-unit multi-family residence in Brooklyn. It took design queues from the Brooklyn Bridge and features a large copper screen on its exterior.
Another winner in the new construction category included Harvard Law School's Langell Hall, which is home to the world's largest law library. It features nearly 11,340 kg (25,000 lbs) of copper installed over the expansive roof. Columbus Museum of Art's Margaret M. Walter wing won the award in the renovation/restoration category. It features copper claddings on both the interior and exterior. The design team wanted to use a context-specific, time-honored material in a contemporary way to create a dialogue between the historic and new museum wings.
"Copper has been used architecturally for centuries, but every year I'm impressed by the ingenious and unconventional applications architects derive from this age-old metal," said Stephen Knapp of CDA. "The award-winning projects exemplify not only the formability and durability of copper, but also the incredible diversity in the world of architecture."
To learn more about the winning projects, click here.